(Media inquiries: david_cameron@hms.harvard.edu). Personal Genome Project Launches in UK (Harvard Crimson, 2-Dec-2013, Jude D. Russo)
George Church has new 43 million dollar startup Editas Medicine to commercialize precise CRISPR/Cas gene therapy (NextBigFuture, 28-Nov-2013, Brian Wang)
New Genome-Editing Method Could Make Gene Therapy More Precise and Effective (MIT Tech Review, 27-Nov-2013, Susan Young)
Genome Interpretation with Knome (Nanalyze, 27-Nov-2013)
Cambridge company embarks on genome engineering (Boston Globe, 25-Nov-2013, Callum Borchers)
Three VCs Pour $43M Into Editas to "Edit" Out Genetic Disorders (Xconomy, 25-Nov-2013, Ben Fidler)
Genome editing biotech Editas Medicine launches with $43M (Boston Busiiness Journal, 25-Nov-2013, Don Seiffert)
Inside the DNA of Big Data: The future of medicine & storage (Silicon Angle, 25-Nov-2013, Mike Wheatley)
Biotech pioneer in 'gene editing' launches with $43M in VC cash ( FierceBiotech, 25-Nov-2013, John Carroll)
Fresh effort to clone extinct animal (BBC News, 22-Nov-2013, Paul Rincon)
American Gut Project Wants Your Stool (GEN, 21-Nov-2013, Alex Philippidis)
20 Things You Didn't Know About... Neanderthals (Discover, 21-Nov-2013, Jonathon Keats)
Podemos fabricar un genoma humano sintetico desde cero (El Mundo, 20-Nov-2013, Miguel G. Corral)
Geneticist aims to teleport Mars life back to Earth (Boston Globe, NY Times, 18-Nov-2013, Andrew Pollack)
The Personal Genome Project (ABC News, 18-Nov-2013, Norman Swan, 6 min audio)
Celebrating 30 Years of Methods Development (BioTechniques, 18-Nov-2013, Jeffrey Perkel)
Genes without patents
(Phys.org, Harvard Gazette14-Nov-2013 Alvin Powell)
From Homebrew Computers To Biohacking: Innovators Of Two Generations (Forbes, 15-Nov-2013, Adrienne Burke)
Healthcare Gets Personal (Xconomy, 12-Nov-2013, Robert Buderi)
Call for volunteers for open-access genome project (BioNews, 11-Nov-2013, Simon Hazelwood-Smith)
Quiero hacer una nueva version de mi mismo mas joven (Libertad Digital, 11-Nov-2013, Manuel Ansede)
Biologia Sintetica (ABC.es, 11-Nov-2013, Judith de Jorge)
Open-Access Genomes. The UK's newly launched Personal Genome Project (The Scientist, 8-Nov-2013, Kerry Grens)
Open-access genome project lands in UK (Nature News, 07-Nov-2013, Ewen Callaway)
UK volunteers sought to put their genomes under public microscope (Financial Times UK, 7-Nov-2013, Clive Cookson)
U.K. Researchers Launch Open-Access Genomes Project (Science, 7-Nov-2013, Elizabeth Pennisi)
Critics urge caution as UK genome project launches (The Guardian, 7-Nov-2013, Ian Sample)
A Brave New World of Genome Editing (The Independent, 7-Nov-2013, Steve Connor)
Britons invited to post their genomes online for science (Reuters, 6-Nov-2013, Ben Hirschler)
Massive DNA volunteer hunt begins (BBC News, 6-Nov-2013, James Gallagher)
'The more we looked into the mystery of Crispr, the more interesting it seemed' (The Independent, 6-Nov-2013, Steve Connor)
When Should We All Have Our Genomes Sequenced? (CDC, 31-Oct-2013, Muin J Khoury)
Why I volunteered to get my genome sequenced: Part 1 (FirstPost, 30-Oct-2013, Seema Singh)
Researchers discover technique for new genome, improving biotechnology field (Daily Free Press, Oct 28, 2013, Kathryn Bernatchez)
Smithsonian Celebrates the Birth of Biotech (Gen Eng News, 25-Oct-2013)
Scientists Create New Organism (Jimmy Kimmel Live, 25-Oct-2013, 3 min video)
Scientists Re-Code Genome of E. Coli Bacterium (Harvard Crimson, 25-Oct-2013, Fatima Mirza)
Smithsonian Explores Beginnings of Biotechnology (NewsDesk Simthsonian, 24-Oct-2013)
Getting Personal with Genomics (Genentech, 23-Oct-2013, George Church)
Night at the museum Science Online, 23-Oct-2013, Elizabeth Newbern)
Who Will Tomorrow's Historians Consider Today's Greatest Inventors? (The Atlantic, 23-Oct-2013, Nicole Allan)
Researchers recode genome (Yale News, 22-Oct-2013, Nicole Ng)
Scientists Turn Dr. Frankenstein, Re-Write Bacteria's Entire Genome (ABC News, 21-Oct-2013, Gillian Mohney)
Refining a Recombinase (BioTechniques, 20-Oct-2013, Jeffrey M. Perkel)
Large-Scale Editing of Genetic Code Now Possible (HealthLine, 20-Oct-2013, Shawn Radcliffe)
Re-coding the genome (Boston Globe, 18-Oct-2013, Carolyn Y. Johnson)
New Advances in Engineering a 'Wildly New Genome' (Science World Report, 18-Oct-2013, Catherine Griffin)
Researchers Advance Toward Engineering 'Wildly New Genome' (ScienceDaily, 17-Oct-2013)
Researchers rewrite an genome entire and add a healthy twist (Yale News, 17-Oct-2013, Bill Hathaway)
Researchers advance toward engineering 'wildly new genome' (Phys.org, 17-Oct-2013, Jake Miller)
"Find and Replace" Across An Entire Genome (National Geographic, 17-Oct-2013, Ed Yong)
Yale, Harvard Scientists Change An Organism's Entire Genome (The Hartford Courant, 17-Oct-2013, William Courant)
Jurassic Park-style "rebirths" possible - but the results might be unexpected (Yahoo News, 17-Oct-2013, Rob Waugh)
QIAGEN Launches Empowered Genome Community (MarketWatch, 15-Oct-2013)
Genia Aims to Build the iPhone of Gene Sequencing (Xconomy, 16-Oct-2013, Bernadette Tansey)
Exome Sequencing: Toward an Interpretable Genome (Science, 11-Oct-2013, Jeffrey M. Perkel)
A New Tool for Visualizing DNA, Protein Sequences (UConn Today, 9-Oct-2013, Bri Diaz)
Biology is the new software (Wired, 8-Oct-2013, Tom Vanderbilt)
keynote-speech-from Antiaging Conference (NextBigFuture, 5-Oct-2013, Brian Wang, 41 min video)
University of Iowa Chemist Rebuked by Faculty for Acknowledging "Holes" in Darwinian Theory (Evolution News, 4-Oct-2013, David Klinghoffer)
RIC Lands $9M for Molecular Tools for Recording Neuron Activity (GenomeWeb, 1-Oct-2013)
Generating Joules with Sunlight and Water (Nanalyze, 1-Oct-2013)
Scientists create DNA tracking tags, might soon be used to track protesters as well as animals (ExtremeTech, 30-Sep-2013, John Hewitt)
Three from MIT win NIH grants (MIT News, 30-Sep-2013)
The Birth of 'transhumans' (Providence Journal, 29-Sep-2013, Jim Kozubek)
How 'Rare Words' In Bacterial Genes Boost Protein Production (RedOrbit, 27-Sep-2013)
Four Longevity Scenarios for 2030s and beyond (NextBigFuture, 26-Sep-2013, Brian Wang)
Programming genetic code can lead to better designer genes (Harvard Gazette, 26-Sep-2013, Dan Ferber)
Undoing Extinction (California Academy of Sciences, 25-Sep-2013, Andrew Ng)
Are Tenured Professors Really Worse Teachers? (The Atlantic, 25-Sep-2013, Jordan Weissmann)
Team Shows Proof of Concept for Tag Nanopore Sequencing (In Sequence, 24-Sep-2013, Julia Karow)
Aging experts from across the world gather in Cambridge to 'reimagine' being old (Cambridge News, 17-Sep-2013, Adam Luke)
Horizon Licenses Harvard University Gene-Editing Technology (Drug Discovery, 17-Sep-2013)
American Gut and PGP (AmercianGut.org, 16-Sep-2013)
NIH BRAIN Interim Report (NIH, 16-Sep-2013)
Indian economist in Cambridge project to draw up 'doomsday list' (Times of India, 14-Sep-2013, Kounteya Sinha)
Can we survive (New Zealand Herald, 14-Sep-2013, Steve Connor)
How China's Biggest Biotech Company Cracked The U.S. Market (Forbes, 13-Sep-2013, Shu-Ching Jean Chen)
Cambridge research project will assess threats to human existence (Financial Times, 12-Sep-2013, Clive Cookson)
Genia, Columbia, and Harvard Awarded $5.25 Million Grant from NIH to Accelerate the Development of NanoTag Technology (Herald, 11-Sep-2013)
Top 20 translational researchers in 2012 (Nature Biotech, 10-Sep-2013, Brady Huggett and Kathryn Paisner)
Life as we grow it (Discover, 9-Sep-2013, Breanna Draxler, photos by Martin Klimek)
Privacy and protection in the genomic era (Nature Medicine Editorial, 6-Sep-2013)
CRISPR Takes Off (Corante, 5-Sep-2013, Derek Lowe)
Genome-editing tools compose new models of autism (SFARI, 5-Sep-2013, Virginia Hughes)
Back from the Dead (Earth Island Journal, 2-Sep-2013, Jason Mark)
Keep your cool: Isothermal PCR for next-generation sequencing (MedicalXpress, 28-Aug-2013, Stuart Mason Dambrot)
Genomic Dreams Coming True In China (Forbes, 28-Aug-2013, Shu-Ching Jean Chen)
The Top 20 Most Influential People in Synthetic Biology (Terrapinn, 27-Aug-2013, Freya Smale)
Genome Editing with CRISPRs, TALENs and ZFNs (BioCompare, 27-Aug-2013, Jeffrey M. Perkel)
XPrize Pulls Plug on $10 Million Genomics Competition (Science, 26-Aug-2013, Jocelyn Kaiser)
X Prize for genomes cancelled before it begins (New Scientist, 24-Aug-2013, Peter Aldhous)
Organizers cancel Archon Genomics X-Prize (LA times, 24-Aug-2013, Eryn Brown)
The CRISPR Craze (Science, 23-Aug-2013, Elizabeth Pennisi)
Genomics X Prize sequencing competition cancelled (PHG Foundation, 23-Aug-2013, Philippa Brice)
$10 million Genomics X Prize canceled: 'Outpaced by innovation' (NBCNews, 23-Aug-2013, Alan Boyle)
Outpaced by Innovation: Canceling an XPRIZE (Huffington Post, 22-Aug-2013, Peter Diamandis)
Life's Beginnings (Harvard Magazine, 16-Aug-2013, Courtney Humphries)
Unhidden Traits: Genomic Data Privacy Debates Heat Up (Scientific American, 14-Aug-2013, Abdul-Kareem Ahmed)
Bursting the Neuro-Utopian Bubble (NY Times, 11-Aug-2013, Benjamin Y. Fong)
Passing the Laboratory Test (NY Times, 11-Aug-2013, Margaux Laskey)
DNA -- The last frontier for privacy (MarketWatch, 10-Aug-2013, Quentin Fottrell)
CRISPR Gets a Little Crisper (Biotechniques, 9-Aug-2013 Janelle Weaver)
Are GMOs Actually Bad For Our Health? David Pakman Show David Pakman Show, 7-Aug-2013, 9 min video)
DNA Is The Next Big Data Storage Technology (Industry Tap, 3-Aug-2013, David Russell Schilling)
XSEDE Keynote: Democratizing Scientific Research (HPCWire, 2-Aug-2013, Jan A. Zverina)
Can We Apocalypse-Proof the World's Knowledge with DNA? (National Geographic, 1-Aug-2013, Ed Yong)
Forget About Internet Privacy, What About Genetic Privacy? (Aleteia, 29-Jul-2013, Michael Cook)
Jurassic Park for pigeons (Winnepeg Free Press, 28-Jul-2013, Jackson Landers)
Cloning a mammoth: We've never been closer (Toronto Sun, 27-Jul-2013, Thane Burnett)
Tools 'LITE' a New Way to Study the Brain (BioscienceTechnology, 23-Jul-2013)
Ask a Scifoo Queston (Edge.org, 15-Jul-2013, John Brockman et al)

George Church on genomics (O'Reilly Radar, 12-Jul-2013, Jon Bruner, 35 min audio)
What better way to store data than zipped in DNA files (Wired, 11-Jul-2013, Adam Rutherford)
Scientists look to revive the long-extinct passenger pigeon (Washington Post, 8-Jul-2013, Jackson Landers)
Synthetic Biologists have for the first time synthesized eColi ribosomes (NextBigFuture, 6-Jul-2013, Brian Wang)
Is Your DNA Private? It Might Not Be (NPR, 4-Jul-2013, Jeremy Hobson and Larry Hunter)
A New Approach to Information Storage (CACM, 3-Jul-2013, Samuel Greengard)
Physical principles for scalable neural recording (MedicalXpress, 2-Jul-2013, John Hewitt)
Do inventors get enough respect in science? (Boston Globe, 2-Jul-2013, Carolyn Y. Johnson)
Genome in a Bottle Consortium to Release Reference Material in Early '14; First Genotypes Posted (Genomeweb, 2-Jul-2013, Julia Karow)
Harvard Professor Steps Down to Pilot Warp Drive Bio (Xconomy, 2-Jul-2013, Ben Fidler)
Mimicking Living Cells: Synthesizing Ribosomes (RedOrbit, 1-Jul-2013)
Changing the Subject: Educating Research Subjects (GeneWatch, 30-Jun-2013)
Democratizing Creation with Glowing Plants (GeneWatch, 30-Jun-2013, Pete Shanks)
Record-Breaking 700,000-Year-Old Horse Genome Sequenced (Popular Mechanics, 26-Jun-2013, Sarah Fecht)
Brain Engineering, CRISPRs, Mindclones, Avatars, and Much More (Gen Eng News, 21-Jun-2013, John Sterling)
Mapping the Way to a Brain Survey (Harvard Magazine, 18-Jun-2013, Courtney Humphries)
So You Want to be an Android? (Technology Review, 17-Jun-2013, Antonio Regalado)
Poking Holes in Genetic Privacy (NY Times, 16-Jun-2013, Gina Kolata)
Harvard Geneticists React to Supreme Court's Gene Patent Ruling (Harvard Crimson, 15-Jun-2013, Fatima Mirza)
Where Do We Come From? What Are We? Where Are We Going? (Social Epistemology, 15-Jun-2013, Ryan Cochrane)
New Data Validates Good Start Genetics' Proprietary Next Generation Sequencing Technology (Wall St. Journal, 13-Jun-2013)
Be prepared for the big genome leak. (Nature News, 12-Jun-2013, Steven E. Brenner)
In 2013 one Gen9 Biofab platform will begin synthesizing as much DNA as the rest of the world (NextBigFuture, 8-Jun-2013, Brian Wang)
No, This Is Not How The Human Face Might Look In 100,000 Years (Forbes, 7-Jun-2013, Matthew Herper)
This Man is not a Cyborg -- Yet (NY Times, 1-Jun-2013, David Segal)
What George Church, Famed Harvard Geneticist, Says About Darwin's Doubt and Intelligent Design (Evolution News, 31-May-2013, David Klinghoffer)
Why Some People Live So Long! Identifying What Enables Humans to Survive Past 110 in Good Health. (Life Extension, May-2013, James Celment)
De-Extinction Holds Great Promise (The Objective Standard, 30-May-2013, Mikayla Callen)
Tepid showing for genomics X prize (Nature News, 29-May-2013, Erika Check Hayden)
MIT summit to explore new approach to diseases (Boston Globe, 11-May-2013, Carolyn Y. Johnson)
Glowing trees could pave the way for solving world problems with biology (Wired, 9-May-2013, Liat CLark)
Glowing Plant Gets Green Light from Fan Funding (Time, 8-May-2013, Kharunya Paramaguru)
Glowing Plants For Sustainable Lighting Wins Strong Crowdfunding Support (RedOrbit, 8-May-2013)
Washington's Contradictory Science Spending (Crimson, 6-May-2013, Jesse A. Shulman)
An Unfortunate Shutdown (Crimson, 6-May-2013)
Stewart Brand's Whole Earth Catalog, the book that changed the world (The Guardian, 4-May-2013, Carole Cadwalladr)
Mapping the Brain -- Medicine's Next Human Genome Project (MedGadget, 3-May-2013, Ravi Parikh)
GET Conference (FORA.tv, 26-Apr-2013, videos)
Harvard Professor Re-Identifies Anonymous Volunteers In DNA Study (Forbes, 25-Apr-2013, Adam Tanner)
Celebrating 60 Years of the Double Helix (The Scientist, 25-Apr-2013, Dan Cossins)
Atheist Professor Jerry Coyne Fiddles While the Darwinian Palace Burns (Algemeiner, 25-Apr-2013, Rabbi Moshe Averick)
Gen9, Synthetic Biology Startup, Snags $21M from Agilent (Xconomy, 24-Apr-2013, Luke Timmerman)
Kraft Group-backed Gen9 gets $21M from Agilent (Boston Business Journal, 24-Apr-2013, Patricia Resende)
Gen9, a Cambridge gene synthesis firm, gets $21m investment from Agilent Technologies (Boston Globe, 24-Apr-2013, Chris Reidy)
Glowing Plants: Natural Lighting with no Electricity (KickStarter, 23-Apr-2013, Antony Evans)
Genome Advance of the Month: Grabbing hold of cells and tissues with zinc fingers (NHGRI, 23-Apr-2013, Ian L. Marpuri)
The Human Brainome Project (ScienceNews, 18-Apr-2013, Puneet Kollipara)
Beyond Boston: A reporter leaves home soon after the bombings and finds some solace in science (Scientific American, 17-Apr-2013, Cynthia Graber)
Selected books on genetics (Boston Globe, 13-Apr-2013, Katharine Whittemore)
The New Genetic Engineering Toolbox (BioTechniques, 13-Apr-2013, Jeffrey M. Perkel)
4D-printing: from self-assembling chairs to cancer-fighting robots (The Guardian, 10-Apr-2013, Oliver Wainwright)
The Ever-Shrinking Role of Tenured College Professors (The Atlantic, 10-Apr-2013, Jordan Weissman)
Mapping The Brain: Big Science's New Everest (WBUR, 9-Apr-2013, Ravi Parikh)
The Brain Map Shouldn't Get $100M a Year. It Should Get Much More (Xconomy, 8-Apr-2013, Luke Timmerman)
Local scientists on brain mapping dream team reflect on challenges, opportunity (Boston Globe, 5-Apr-2013, Carolyn Y. Johnson)
From Junk DNA to Junk Economics to BRAIN Science (HuffingtonPost, 3-Apr-2013, Bill Frezza)
Obama $100 Million Plan to Map Brain Starting in 2014 (Businessweek, 2-Apr-2013, Shannon Pettypiece and Roger Runningen)
George Church-affiliated startup blueprints genetic data marketplace (FierceBiotech, 1-Apr-2013, Ryan McBride)

Brain Activity Map, Personal Genome Project, etc. (BioCentury, 1-Apr-2013, Steve Usdin)
Top brain scientist is 'philosopher at heart' (CNN, 31-Mar-2013, Elizabeth Landau)
Is Brain Mapping Ready for Big Science? (Gen Eng News, 29-Mar-2013, Patricia Fitzpatrick Dimond)
Alive as a dodo (Sydney Morning Herald, 29-Mar-2013, Nicky Phillips)
Selling Your Most Personal Item: You (Wired, 27-Mar-2013, Daniela Hernandez)
Making living matter programmable (Phys.org, 26-Mar-2013, Robert Sanders)
The Conservation Perspective on 'De-extinction' (Huffington Post, 25-Mar-2013, Stewart Brand)
The Super Protein That Can Cut DNA And Revolutionise Genetic Engineering (Gizmodo, 20-Mar-2013, Jamie Condliffe)
This Protein Could Change Biotech Forever (Forbes, 19-Mar-2013, Matthew Herper)
TeloMe Turns to Crowdfunding to Promote Telomere Testing (Xconomy, 19-Mar-2013, Bernadette Tansey)
A Stealthy De-Extinction Startup (Technology Review, 19-Mar-2013, Antonio Regalado)
Will We Kill Off Today's Animals If We Revive Extinct Ones? (Scientific American, 19-Mar-2013, David Biello)
So You're Extinct? Scientists Have Gleam in Eye (New York Times, 18-Mar-2013, Gina Kolata)
Multibillion-dollar map of human brain might not be worth it (LA Times, 17-Mar-2013, Christopher Chabris)
Woolly mammoths could be living in Siberia 'within a decade or two' (The Siberian Times, 17-Mar-2013)
Bringing Them Back to Life (National Geographic, 15-Mar-2013, Carl Zimmer) Should we revive extinct species? (NBCNews, 15-Mar-2013, Alan Boyle)
TEDxDeExtinction (TED, 15-Mar-2013, video)
Scientists debate 'DeExtinction' (Boston Globe, 15-Mar-2013, Carolyn Y. Johnson)
The Plan to Bring the Iconic Passenger Pigeon Back From Extinction (Wired, 15-Mar-2013, Kelly Servick)
Scientists pursue 'Jurassic Park'-style resurrections for extinct animals (GreenWire, 14-Mar-2013, Allison Winter)
Sequencing, Though Not Always a Slam Dunk, Gains Traction in Genomic Medicine (GenomeWeb, 13-March-2013, Bernadette Toner)
Holy Cross to Host Archivists' 40th Anniversary With StoryCorps (GoLocal, 11-Mar-2013)
How to Resurrect Lost Species (National Geographic, 10-Mar-2013, Brian Switek)
Personal Genome Project: Nature and Nurture, Warts and All (MedPage Today, 8-Mar-2013, Michael Smith)
Immortal Line of Cloned Mice Created (LiveScience, 8-Mar-2013, Tanya Lewis)
Brain map seeks to unlock mysteries of the mind (CNN, 7-Mar-2013, Elizabeth Landau)
Brain project worth the cost (Baylor Lariat, 7-Mar-2013, Linda Nguyen)
Next-Gen Gene Synthesis Opens a World of New Possibilities (Genetic & Engineering News, 6-Mar-2013, Meredith Salisbury)
De-Extinction: Can Cloning Bring Extinct Species Back to Life? (Scientific American, 6-Mar-2013, John R. Platt)
Return of the Neanderthals (National Geographic, 6-Mar-2013, Virginia Hughes)
Famed geneticists to speak in La Jolla (U-T San Diego, 4-Mar-2013, Gary Robbins)
Leading Scientists, Technologists, Neuroscientists, Spiritual & Secular Leaders to Gather at the 2nd Global Future 2045 Congress, June 15-16 in NYC (Businesswire, 4-Mar-2013)
Jurassic Pigeon: A Drive to Revive Extinct Species (Wall St. Journal, 2-Mar-2013, Matt Ridley)
Networking Medicine (The Scientist, 2-Mar-2013, Jef Akst)
Investing in brain research is just a no-brainer (The Oregonian, 2-Mar-2013, Elizabeth Hovde)
Is Al Gore's new book political propaganda or a literary legacy? (The Globe and Mail, 1-Mar-2013, Alanna Mitchell)
TED-Active 2013 (MarkLives, 28-Feb-2013, James Yeats Smith)
Translating Shakespeare Into DNA (The Atlantic, 26-Feb-2013, David Ewing Duncan)
Faroes' 50,000 Residents Leap Into DNA Testing Quagmire (Bloomberg, 25-Feb-2013, John Lauerman)
Connecting the Neural Dots (NY Times, 25-Feb-2013, John Markoff)
Mapping How the Brain Thinks (Smithsonian, 25-Feb-2013)
For Autodesk, a Step Into a Nanoscale World (NY Times, 25-Feb-2013, John Markoff)
Brain Activity Mapping Project (C-SPAN, 23-Feb-2013, Pedro Echevarria, 41 min video)
Here's how Obama's brain mapping project will actually work (io9, 22-Feb-2013, Robert T. Gonzalez)
Mapping the human brain (Minnesota Public Radio, 22-Feb-2013, 32 min audio)
Bringing Back the Passenger Pigeon (LongNow, 22-Feb-2013, Stewart Brand)
3 Radical New Brain-Mapping Tools Obama's Plan Could Deliver (Wired, 21-Feb-2013, Greg Miller)
What Is the Brain Activity Map? (HMS News, 21-Feb-2013, R. Alan Leo)
Why mapping the human brain matters (Washington Post, 20-Feb-2013, Dominic Basulto)
Why Obama wants to map the human brain (The week, 20-Feb-2013, Chris Gayomali)
Brain Project Draws Presidential Interest (Science, 20-Feb-2013, Emily Underwood and Jocelyn Kaiser)
How researchers shaped the White House's brain-mapping initiative (NBC, 18-Feb-2013, Alan Boyle)
Obama confirms neuroscience is the coolest, most important technology on earth (ExtremeTech, 19-Feb-2013, John Hewitt)
Government Embarks on Brain Map (Wall St. Journal, 18-Feb-2013, Gautam Naik, Colleen McCain Nelson)
Obama to Back Brain Mapping (The Scientist, 18-Feb-2013, Dan Cossins)
Roche Alzheimer's Push May Gain From Obama Brain-Mapping Plan (Businessweek, 18-Feb-2013, Shannon Pettypiece, Michelle Fay Cortez)
U.S. Plans Billion-Dollar Project to Study the Brain (US News, 18-Feb-2013, Margaret Steele)
Obama Seeking to Boost Study of Human Brain (NY Times, 17-Feb-2013, John Markoff)
Finding the true $1000 genome (BioTechniques, 10-Feb-2013, Jeffrey Perkel)
BGI's Young Chinese Scientists Will Map Any Genome (Businessweek, 7-Feb-2013, Lauren Hilgers)
Genetic privacy needs a more nuanced approach (Nature News, 6-Feb-2013, Misha Angrist)
Genomic Analysis, the Office Edition (NY Times, 2-Feb-2013, Anne Eisenberg)
Science and Credulity (Evolution News, 31-Jan-2013, David Klinghoffer)
Demonstrating, Once Again, the Fantastic Information-Storage Capacity of DNA (Evolution News, 29-Jan-2013)
Regenesis (Mediapart, 29-Jan-2013, Jean-Paul Baquiast)
Next Generation Sequencing 2013: Looking Into Genomes (Biocompare, 29-Jan-2013, Jeffrey M. Perkel)
Why we can't clone a Neanderthal or any ancient organism (Why Evolution is True, 27-Jan-2013, Jerry A. Coyne)
HMS Professor Quashes Neanderthal Cloning Rumors (Harvard Crimson, 25-Jan-2013, Samuel Y. Weinstock)
Neanderthals: Why Us and Not Them? (Wall St. Journal, 25-Jan-2013, Chip Walter)
Storing Digital Data in DNA (Wall St. Journal, 24-Jan-2013, Gautam Naik)
Shall I Encode Thee In DNA? Sonnets Stored On Double Helix (NPR, 24-Jan-2013, Adam Cole)
Neanderthal cloning chatter highlights scientific illiteracy (Reuters, 24-Jan-2013, Scott Malone)
Goodbye Silicon, Hello DNA. The Future of Data Storage? (Time, 24-Jan-2013, Veronique Greenwood)
Harvard Geneticist sets record straight about .. (Fox 25, 23-Jan-2013, Doug VB Goudie, 4.5 min video)
The newest data-storage device? DNA (USA Today, 23-Jan-2013, Karen Weintraub)
Study: Digital information can be stored in DNA (AP, 23-Jan-2013, Malcom Ritter)
Shakespeare's sonnets encoded in DNA (The Guardian, 23-Jan-2013, Ian Sample)
Is Creating Life New Maybe Even Neanderthal A Possible? (NPR On Point, 23-Jan-2013, Tom Ashbrook)
Neanderthal baby spawns viral video (NBC News, 23-Jan-2013, Alan Boyle)
Viral cave baby rumor spurs Harvard geneticist to call for greater scientific literacy (Boston Globe, 22-Jan-2013, Carolyn Y. Johnson)
Alpha males and adventurous human females (Scientific American, 22-Jan-2013, Christina Agapakis)
Copy-editing the Genome: Extreme Personalized Medicine? (NIH Director, 22-Jan-2013, Dr. Francis Collins)
Whoever Signs Up to Birth a Neanderthal Clone Must Contribute to The New York Parenting Blog (Vanity Fair, 22-Jan-2013, Juli Weiner)
Lessons From The Neanderthal Baby That Wasn't (Forbes, 22-Jan-2013, Matthew Herper)
Harvard professor blasts Neanderthal clone baby rumor on Web (Boston Herald, 22-Jan-2013, Gary J. Remal)
Anonymous DNA donors identified by researchers (Science Fare, 21-Jan-2013, Lee Flohr)
Geneticist on DNA privacy: Make it so people don't care (LA Times, 18-Jan-2013, Eryn Brown)
Can Neanderthals Be Brought Back from the Dead? (Spiegel, 18-Jan-2013, Philip Bethge and Johann Grolle; see comments)
The Risk of Handing Over Your Genome (MIT Tech Review, 17-Jan-2013, Susan Young)
Wanted: Surrogate for Neanderthal Baby (MIT Tech Review, 17-Jan-2013, Susan Young)
Scientists Discover How to Identify People from Anonymous Genomes (Wired, 17-Jan-2013, Greg Miller)
Anonymity In Genetic Research Can Be Fleeting (NPR, 17-Jan-2013, Veronique Lacapra)
Using simple tools, scientists show privacy of research participants is at risk (Boston Globe, 17-Jan-2013, Carolyn Y. Johnson)
Anonymity Under Threat (The Scientist, 17-Jan-2013, Ruth Williams)
Wiedergeburt des Neandertalers: "Vielleicht sind sie intelligenter als wir" (Spiegel 15-Jan-2013, Johann Grolle)

Cloud storage the temporary fix until DNA computer data storage (Digital Journal, 14-Jan-2013, Andrew Moran)
New Techique for Faster, Easier Genome Engineering in Human Cells (MedGadget, 14-Jan-2013, Gene Ostrovsky)
6 Provocative Financial Predictions for 2013 and Beyond, Part II (The Daily Reckoning, 14-Jan-2013, Addison Wiggin)
Following DNA Down the Nanopore Rabbit Hole (IEEE Spectrum, 9-Jan-2013, Douglas McCormick)
New Method to Boost Single Cell Genomics (Alzheimer's Research Forum, 4-Jan-2013)
Genomic Engineers Unveil New System for Repairing Human DNA (NY Genome Center, 3-Jan-2013, Joyce Gramza)
Tracking dark matter with DNA (The Bulletin, 2-Jan-2013)
Streamlined engineering for synthetic biology (Nature Methods, Jan 2013, Jeffrey M. Perkel)
Light in the Dark. Scientists may be on the brink of identifying a mysterious form of matter (ScienceNews, 28-Dec-2012, Tom Siegfried)
Factory of Life. Synthetic biologists reinvent nature with parts, circuits (ScienceNews, 27-Dec-2012, Alexandra Witze)
Book Review: Regenesis (ScienceNews, 27-Dec-2012, Alexandra Witze)
Breakthrough of the year (runner up): Genomic Cruise Missiles (Science, 21-Dec-2012)
Complete Genomics: Chinese Bid Sparks a Security Fight (Business week, 20-Dec-2012, Ryan Flinn and Ashlee Vance)
As a Genetic Counselor, Would You Go Public With Your Genome? (The DNA exchange, 20-Dec-2012, Allie Janson Hazell)
Eh, DNA Canadian Genome Project in the News (23andme, 19-Dec-2012, Scott Hadly)
2012 in Science (Harvard Crimson, 19-Dec-2012, Jack Cackler)
The human genome -- Canada gets personal (The Guardian, 18-Dec-2012, Richard Wintle)
Why China is a genetic powerhouse with a problem (The Globe and Mail, 15-Dec-2012, Carolyn Abraham and Carolynne Wheeler)
The top 10 science books of 2012 (New Scientist, 15-Dec-2012)
Living Hard Drives (CBC Radio, 14-Dec-2012, Britt Wray, 9 min audio)
The Next Profit Breakthrough In The Market: Synthetic Biology (Market Daily News, 14-Dec-2014, Michael Robinson)
Big Data: transforms our lives and lifestyles (USA TODAY, 13-Dec-2012, Chuck Raasch)
Why we should send uploaded astronauts on interstellar missions (io9, 13-Dec-2012, Giulio Prisco)
Proposed set of initial NIST Reference Materials (Genome in a Bottle Consortium, 7-Dec-2012, Justin Zook)
If you read only one book about the future of biology, this should be it (io9, 10-Dec-2012, David Hutchinson)
Our Time to Lead. Would you make your DNA and health data public if it may help cure disease? (The Globe & Mail, 7-Dec-2012, Carolyn Abraham)
Canadian Personal Genome Project (The Globe & Mail, 7-Dec-2012, 2 to 6 min videos, poll data)
Book says 'Big Data' becoming a global nervous system (USA Today, 4-Dec-2012, Chuck Raasch)
Fremtidens filer skal gemmes i dna (Future Files will be stored in DNA) (dr.dk, 4-Dec-2012, Sarah-Cirkeline Ertbolle, 59 min audio)
Genomics X Prize Competitor Says It's Too Soon to Commit to a Sequencing Technology (Techonomy, 4-Dec-2012, Adrienne Burke)
Madeleine Price Ball: Free the Data (Genome Technology, 3-Dec-2012, Monica Heger)
DNA may help scientists find 'dark matter', the glue that binds galaxies (Washington Post, 3-Dec-2012, Brian Vastag)
Top 10 Innovations: #1 BioFab : Gen9 (The Scientist, 1-Dec-2012)
A radically improved future is possible (NextBigFuture, 1-Dec-2012, Brian Wang)
Genomics 101 (The Scientist, 1-Dec-2012, Jeffrey M. Perkel)
To eat or by eaten (software) (O'Reilly Radar, 30-Nov-2012, Mike Loukides)
Harvard scientists build tiny structures with DNA Legos (Boston Globe, 29-Nov-2012, Carolyn Y. Johnson)
Study conducted by the Harvard scientist reveals ability to encode data in DNA (Science Recorder, 29-Nov-2012, James Fluere)
What if Big Data is Too Big? A Radical Solution May Be in DNA (Forbes, 28-Nov-2012, Rita Koselka)
Nano-robot per la cura delle malattie (Nano-robots for the treatment of diseases) (Webnews.it, 26-Nov-2012, David Falange)
Using DNA to Save the World (CBC Radio, 24-Nov-2012, Alanna Mitchell, 19 min audio)
Lessons from the Future of StoryTelling summit (Wired, 22-Nov-2012, David Rowan)
UCSD to Use Single-Cell Sequencing to Create 3D Transcriptional Map of Brain (InSequence, 15-Nov-2012, Monica Heger)
Hacking Obama's DNA (HuffPost Live, 14-Nov-2012, Jacob Soboroff, CaraSanta Maria, David Brin, Jamais Cascio, 34 min video)
Gen9 Announces Winners of Synthetic DNA Contest (Bio-IT WOrld, 14-Nov-2012)
Embracing Your Inner Robot: A Singular Vision Of The Future (NPR, 14-Nov-2012, Marcelo Gleiser)
Buch in DNA gespeichert (Neues Deutschland, 11-Nov-2012, Von Reinhard Renneberg and JoJo Tricolor)
George Church and the potential of synthetic biology (O'Reilly Radar, 9-Nov-2012, Derek Jacoby)
Pull with caution: A DNA strand should be driven gently through a nanopore (Phys.org, 8-Nov-2012)
Buzzword bingo (ScienceNews, 8-Nov-2012, Tina Hesman Saey)
Synthetic Biology for Dummies, Investors or Both.... (Forbes, 8-Nov-2012, Steven Kotler)
Cientistas-y gravam 700 terabits num grama de ADN (Boas Noticias, 7-Nov-2012)
Regenesis (Nature News, 7-Nov-2012)
My DNA Results Spur Alzheimer's Anxiety at $12,000 Cost (Bloomberg, 6-Nov-2012, John Lauerman)
Regenesis (Next Big Future, 6-Nov-2012, Brian Wang)
A Discussion With George Church About His New Book Regenesis And Synthetic Biology (Science 2.0, 4-Nov-2012, Randall Mayes)
Neanderthal Babies All Around: Synthetic Biology Is Closer Than You Think (Business week, 1-Nov-2012, Ashlee Vance)
Hacking the President's DNA (The Atlantic, Nov-2012, Andrew Hessel, Marc Goodman, Steven Kotler)
A Summary of Regenesis (New Books in Brief, 30-Oct-2012, Aaron)
Regenesis (Microsoft 29-Oct-2012, 47 min video)
George Church: The Harvard Biologist Behind The Personal Genome Project (KUOW, 29-Oct-2012, David Hyde, 19 min audio)
Repelling Viruses, Reviving Mammoths (Wall St. Journal, 19-Oct-2012, Church and Regis)
Genome Hunters Go After Martian DNA (Tech Review, 18-Oct-2012, Antonio Regalado)
Mother Nature, Version 2.0 (Wall St. Journal, 11-Oct-2012, Scott Gottlieb)
Genome engineering: writing a better genome (BioTechniques, 10-Oct-2012, Jeffrey M. Perkel)
George Church Visits Colbert (Harvard Crimson, 10-Oct-2012, Virginia R. Marshall)
Genome interpreter vies for place in clinical market. Launch of system that keeps data local aims to address privacy fears (Nature News, 9-Oct-2012, Monya Baker)
George Church Fielding X Prize Team; Says Sequencing Strategy May Combine Many Technologies (In Sequence, 9-Oct-2012, Molika Ashford)
George Church, Harvard genetics professor, banters with Stephen Colbert (Boston Globe, 5-Oct-2012, Carolyn Y. Johnson)
Regenesis (The Colbert Report, 4-Oct-2012, 6 min video, 60 sec)
George Church Enters Genomics X PRIZE Competition (BioIT World, 4-Oct-2012, Kevin Davies)
George Church on Art and Philosophy (Mendelspod, 4-Oct-2012, 11 min video)
Should we be trying to re-engineer life? (NewScientist, 3-Oct-2012, Phil McKenna)
Genia Technologies Collaborates with Professors Jingyue Ju at Columbia and George Church at Harvard to Develop a Nanopore-based Sequencing Platform (Gnom.es, 3-Oct-2012)
Want To Keep Data Forever? Save It As DNA (Co.EXIST, 3-Oct-2012, Michael J. Coren)
How synthetic biology will change us (MSNBC News, 2-Oct-2012, Alan Boyle)
Genia Licenses Nano-SBS Tech from Columbia, NIST (In Sequence, 2-Oct-2012, Julia Karow)
Capsule Reviews (The Scientist, 1-Oct-2012, Annie Gottlieb)
Regenesis Six-Point Inspection (Slate, 2-Oct-2012, Sarah Rothbard)
The Recipe For Immortality (Discover, Oct 2012, Church and Regis)
A Bloomberg Terminal For DNA Sequencing (Bloomberg, 1-Oct-2012, Matthew Herper)
Knome Marries Software and Hardware for KnoSys 100 Genome Interpretation System (GenomeWeb, 28-Sep-2012, Bernadette Toner)
Forget the Cloud. Knome Offers Genome Analysis in a Box (Technology Review, 27-Sep-2012, Susan Young)
Knome Launches knoSYS 100 Genome Supercomputer to Enhance Interpretation (Bio-IT World, 27-Sep-2012, Kevin Davies)
Regenesis Highlights , Outliers and Transgenics(NextBigFuture, 22-Sep-2012, Brian Wang)
Scientists engineer novel DNA barcode (Phys.org, 24-Sep-2012)
As Genetic Sequencing Spreads, Excitement, Worries Grow (NPR, 18-Sep-2012, Rob Stein, audio 7 min)
BGI-Shenzhen Agrees to Buy Complete Genomics (Bloomberg, 17-Sep-2012, Kristen Hallam and John Lauerman)
ENCODE: the rough guide to the human genome (Discover, 8-Sep-2012, Ed Yong)
NIST Consortium Embarks on Developing 'Meter Stick of the Genome' for Clinical Sequencing (GenomeWeb, 5-Sep-2012, Julia Karow)
A pathway to indeterminant lifespans via synthetic biology (NextBigFuture, 4-Sep-2012, Brian Wang)
DNA Stores Data More Efficiently than Anything We've Created (Evolution News, 29-Aug-2012, Casey Luskin)
Innovation and Collaboration: Successful Models for Multi-scale Neuroscience Research (Aspen Cracking the Neural Code, Aug 2012, 28 min video)
Printing in DNA Words in a vial (Economist, 28-Aug-2012, Colin Baker, video 6 min)
World changing experiments #1: Building a machine that can edit human DNA (BBC Focus, Summer 2012, Paul Parsons)
The future of data storage revealed in molecules of DNA (ComputerWorld, 22-Aug-2012, Chris Poelker)
DNA: The perfect backup medium. DNA storage could change the way we store and archive information. (O'Reilly Radar, 20-Aug-2012, Timothy M. O'Brien)
The First Book To Be Encoded in DNA (Time, 20-Aug-2012, Kharunya Paramaguru)
Harvard cracks DNA storage, crams 700 terabytes of data into a single gram (ExtremeTech, 17-Aug-2012, Sebastian Anthony)
Researchers Turn Book Into DNA Code (Wall St. Journal, 16-Aug-2012, Robert Lee Hotz)
Harvard serial entrepreneur pioneers 'big data' storage on DNA (Boston Business Journal, 17-Aug-2012, Kyle Alspach)
A fresh chapter for organic data storage. A book complete with illustrations has been encoded in DNA. (Nature News, 16-Aug-2012, Monya Baker)
Storing Digital Data in DNA (LongNow, 16-Aug-02012, Laura Welcher)
An Entire Book Written in DNA (Technology Review, 16-Aug-2012, Susan Young)
From DVD to DNA: Next-generation DNA Data Storage (Biotechniques, 16-Aug-2012 Chris Tachibana)
Soon you'll be backing up your hard drive using DNA (io9, 16-Aug-2012, Robert T. Gonzalez)
Book converted to DNA then 'read' to show off bio-digital storage (MSNBC Innovation News Daily, 16-Aug-2012, Francie Diep)
Want to Get 70 Billion Copies of Your Book In Print? Print It In DNA (Discover, 16-Aug-2012, Carl Zimmer)
Reading and Writing a Book With DNA (IEEE Spectrum, Aug 2012, Emily Waltz)
DNA: The Ultimate Hard Drive (Science, 16-Aug-2012, John Bohannon)
Books and JavaScript stored in DNA molecules (New Scientist, 16-Aug-2012, Douglas Heaven)
Book written in DNA code (The Guardian, 16-Aug-2012, Geraint Jones)
Writing the Book in DNA (HMS, 16-Aug-2012, Alan Leo, 6 min video, Richard Groleau)
Personal genome project (Nature/NRG, 14-Aug-2012, Bryony Jones)
Profile of George M. Church (PNAS, 24-Jul-2012, Prashant Nair)
Regenesis (Publishers Weekly, 23-Jul-2012)
Gen9 hopes to be the Intel of custom DNA (Boston Globe, 22-Jul-2012, Scott Kirsner)
Stealthy Gen9 Rolls Out BioFab for Large-Scale Gene Manufacturing (Xconomy, 17-Jul-2012, Arlene Weintraub)
Long Genome, Lively Book (Wired, 17-Jul-2012, David Dobbs)
Genome sequencing method promises higher accuracy with less DNA (BioNews, 16-Jul-2012, Daryl Ramai)
Gen9 announces appointment of Kevin Munnelly as president and chief executive (Boston Globe, 11-Jul-2012, Chris Reidy)
Complete Genomics Claims 99.99999% Accuracy with LFR Technology (BioIT World, 11-Jul-2012)
Personal Genome Project Members Report on Genome Interpretation Resource (GenomeWeb, 10-Jul-2012)
Revolutionary 'DNA Tracking Chamber' Could Detect Dark Matter (Tech Review, 2-Jul-2012)

Physicists and biologists plan to build a dark matter detector out of DNA that is 1000 times more sensitive (NextBigFuture, 3-Jul-2012, Brian Wang)
DNA Transforms into Dark Matter Detector (Space.com, 3-Jul-2012, Jeremy Hsu)
Humble DNA could help decipher dark matter (NewScientist, 2-Jul-2012, MacGregor Campbell)
Will we ever clone a mammoth? (Discover, 6-Jun-2012, Ed Yong)
GET Conference on DNA-Day 25-Apr-2012 (PGP, posted Jun-2012, videos 7 - 30 min each)
Biology's Master Programmers (Tech Review, 19-Jun-2012, Michael Waldholz)
Researchers put selves under the microscope in self-experiments (Boston Globe, 13-Jun-2012, Carolyn Y. Johnson)
A Geneticist's Research Turns Personal (NY Times, Jun 2012, Anne Eisenberg)
Behind the Story (NY Times 6th floor, Jun 2012, Rachel Nolan)
Knome starts early access program, names senior VP (Mass HighTech, Jun 2012, Lori Valigra)
Minnesotans Weigh Pros and Cons of Breakthrough Genetic Testing Technology (KSAX, ABC News, May 2012, Mark Saxenmeyer, 5 min video)
Guess What's Cooking in the Garage (PopSci, May 2012, Jack Hitt)
College or Funeral Is Mother's Wish Denied as DNA Reveals Truth (Bloomberg, May 2012, John Lauerman)
Pathogenica releases infection biodetection kit (Mass high Tech, May 2012, Lori Valigra)
Genome Sequencing. Search for Pore-fection (Science, May 2012, Elizabeth Pennisi)
Bases to Bytes (Tech Review, May 2012, Mike Orcutt)
UNCNRI African Genetics Conference (UNC Nutrition Research Institute, May 2012, 41 min video)
Integrative Personal 'Omics' Profile: Medicine's Future? (Medscape Medical News, Apr 2012, Jacquelyn K. Beals)
With Illumina Acquisition on Ice, What is Roche's Next Move in the Sequencing Space? (In Sequence, Apr 2012, Monica Heger and Julia Karow)
The DNA Doctor Will See You Now (WBUR, Apr 2012, Carey Goldberg)
Synthetic XNA molecules can evolve and store genetic information, just like DNA (Discover, Apr 2012, Ed Yong)
Boston venture capital deals slow in Q1 (Boston Business Journal, Apr 2012, Kyle Alspach)
Pathogenica extends deal with U.S. Army, gets new digs (Mass High Tech, Apr 2012, Lori Valigra)
Knome Joins Illumina Genome Network, Adds Managerial Depth (BioIT World, Apr 2012)
Questions for George Church (Slone Partners, Apr 2012)
Genes are no crystal ball for disease risk (Science News, Apr 2012, Tina Hesman Saey)
Genomics Moves into the Clinic (BioTechniques, Mar 2012, Sarah Webb)
Personal Genome Project (John Hawks weblog, 7-Mar-2012)
Innovation Series Event: The Future of the Personal Genome (MITEFCMB, Mar 2012, three 42 min videos)
TEDxCambridge: George Church on genomics and human diversity (TEDxTalks, Mar 2012, 11 min video)
Synthetic Biology could bring extinct species back (IEET, Mar 2012, 2 min video)
Can we collect too much data? (SmartPlanet, Mar 2012, Hannah Waters)
Hunt for the politician gene leads to a dark place (Sydney Morning Herald, Mar 2012, David Weisbrot)
Doubling Down on DNA (Wall St. Journal, Mar 2012, John Jurgensen)
George Church '72 is making the future (Andover magazine, Mar 2012, Christine Marshall-Walker)
Cost of Gene Sequencing Falls, Raising Hopes for Medical Advances (NY Times, Mar 2012, John Markoff)
The rise of the 'narciss-ome'. (Nature News, Mar 2012, Carinna Dennis)

Genetic Testing Summit (Genetic Alliance, Mar 2012, 43 min video including Q & A)
When Getting Your Genome Is Terrifying (Forbes, Mar 2012, Matthew Herper)
The Patient of the Future (Tech Review, Mar 2012, Jon Cohen)
Cloning: Can it resurrect extinct species? (BBC, Feb 2012, Ewen Callaway)
UK-based company unfurls new technology to sequence whole strands of DNA (The Santa Cruz Sentinel, Feb 2012, Tanya Lewis)
(Data driven life)^10 featuring Larry Smarr (Tree of Life, Feb 2012, Jonathan Eisen)
Genetic Test Reveals Unexpected Data (NPR Science Friday, Feb 2012, Ira Flatow, 16 min audio, 3 min video)
DNA nanorobot delivers drugs (Physics World, Feb 2012, Belle Dume)
The Nanopore Wars: Genia CEO Touts Best of Oxford Nanopore and Ion Torrent (Bio-IT world, Feb 2012, Kevin Davies)
The Next DNA Disruptor? (Forbes, Feb 2012, Matthew Herper)
Company Unveils DNA Sequencing Device Meant to Be Portable, Disposable and Cheap (NY Times, Feb 2012, Andrew Pollack)
Delivery Via DNA Nanobots. Nanomedicine: Spring-loaded structures target cancer cells with deadly cargo (Chem & Engineering News, Feb 2012, Bethany Halford)
Oh, And One More Thing: A Wowser Moment in DNA Sequencing (Xconomy, Feb 2012, Luke Timmerman)
DNA nano-robots will hunt down and kill cancer cells (MSNBC, Feb 2012, Alyssa Danigelis)
Henry Louis Gates Jr. on the Mysteries of His Genome (Business week, Feb 2012, John Lauerman)
2012: Enter the Nanopores? (Omics! Omics!, Feb 2012, Keith Robison)
Harvard DNA nanorobot may find, kill cancer cells (Mass High Tech, Feb 2012, Lori Valigra)
Harvard Mapping My DNA Turns Scary as Threatening Gene Emerges (Businessweek, Feb 2012, John Lauerman)
Doing Biotech in My Bedroom (Tech Review, Feb 2012, Antonio Regalado)

National Academy of Engineering elects 66 members and 10 foreign associates (PhysOrg, Feb 2012)
Warp Drive Bio launches with initial financing of $125 million (Boston Globe, 10-Jan-2012, Chris Reidy)
Warp Drive Bio Charts Course for Natural Product Drugs (BIO-IT World, Feb 2012, Kevin Davies)
Genome Cure for Ill Twins Paves Way to Doctor's Office (Businessweek, Jan 2012, John Lauerman)
Personal genomes hold eventual promise for treatments (Mass High Tech, Feb 2012, Lori Valigra)
Mapping My Genome Starts a Search for DNA Answers I May Not Want to Know (Businessweek, Jan 2012, John Lauerman, 3 min video)
Roche's Bid for Illumina May Spur Deals as DNA Tests Reach Doctor's Office (Bloomberg, Jan 2012, Robert Langreth, Meg Tirrell and Ryan Flinn)
Sanofi inks 2 new genomics partnerships in Boston (Boston Business Journal, Jan 2012, Galen Moore)
Curing Cancer Relies on Genome Map Guiding Medical Care (Bloomberg, Jan 2012, John Lauerman)
Oxford Nanopore Technologies Opens US R&D Group to Focus on Solid-State Detection Methods (InSequence, Jan 2012, Julia Karow)
'Biohackers' Get Their Own Space to Create (Wall St. Journal, Jan 2012, Pui-Wing Tam)
Knome's New CEO Signals New Directions in Genome Interpretation (BioIT World, Jan 2012, Kevin Davies)
Soon, $1,000 Will Map Your Genes (Wall St. Journal, Jan 2012, Ron Winslow and Shirley Wang)
Fueled by Sanofi, Warp Drive Bio takes off with $125M deal (FierceBiotech, Jan 2012, Ryan McBride)
Science & Innovation: Top 30 under 30 (Forbes, Dec 2011, Matthew Herper & Seline Jung)
Genomics and Privacy: Implications of the New Reality of Closed Data for the Field (PLoS Collections, Dec 2011, Greenbaum et al.)
Genome editing (StemBook, Dec 2011, Jeffrey M. Perkel)
Will We Save the Earth? (Suhrkamp, Dec 2011, Roman Brinzanik, Tobias H|lswitt, Gunther Kreis)
Body of Research (The Guardian, Nov 2011, Ian Sample)
Nanopore Traffic Control (BioTechniques, 22-Nov-2011, Michelle Bialeck)
Concerns Over the Cloning of a Neanderthal (GEN, 20-Nov-2011, John Sterling)
Next Generation Sequencing 2011 (Biocompare, Nov 2011, Jeffrey M. Perkel)
Personalized Medicine, Connected Health: The Accelerating Convergence of Genomics, Information Technology and Healthcare (Partners, Oct 2011, 48 video)
Nature readers flirt with personal genomics. Survey reveals eagerness to use latest DNA technologies (Nature News, 5-Oct-2011, Brendan Maher)
Archon Genomics X Prize Revamps Rules Prior to 2013 Kick Off (BioIT World, Oct 2011, Kevin Davies)
The 50 Hottest Companies in Bioenergy: who's hot, hotter, hottest now? (BiofuelsDigest, Oct 2011, Jim Lane)
Diversity by Design (Scientific American, Oct 2011, Christina Agapakis)
Reading and Writing Omes (Bioconference, Oct 2011, 53 min video inclduing Q&A)
Genia's Nanopore/Microchip Technology Gains Life Technologies' Support (BioIT World, Oct 2011, Kevin Davies)
Citizen Science Takes Off: Could Community Labs Hatch the Next Generation of Bio Innovators (Forbes, Oct 2011, Adrienne Burke)
Genome Editing (Biocompare, Oct 2011, Jeffrey M. Perkel)
Lab Fight Raises U.S. Security Issues (NY Times, Oct 2011, Jennifer Gollan)
Hacking the Genome. Life: the Edited Version (Harvard Magazine, Nov 2011, Courtney Humphries)
2011 Technology Innovation Awards Cellular Dynamics Inc. & Joule Unlimited (Wall St. Journal, Oct 2011, Shirley Wang & Michael Totty)
Gianoulis Remembered (Crimson, Oct 2011, Xi Yu)
DNAnexus gets $15 million from Google Ventures (SmartPlanet, Oct 2011, Boonsri Dickinson)
Early excellence, rewarded (Harvard Gazette, Oct 2011, Peter Reuell)
Tinkering With Life A decade's worth of engineering-infused biology (The Scientist, Oct 2011, Jef Akst)
Hacking vs Hijacking (Azimuth, Jul-Oct 2011, John Baez)
Charting the Course Three gene jockeys share their thoughts on past and future tools of the trade. (TheScientist, Oct 2011, Jeffrey M. Perkel)
How to Hatch a Dinosaur (Wired, Sep 2011, Thomas Hayden)
A Family Learns the Secrets of Its Genomes (Tech Review, Sep 2011, Emily Singer)

Adesokan, scientist, wins MIT's World Top Young Innovators Award (Vanguard, Sep 2011)
Editing the Genome Here, There, and Everywhere (Biotechniques, Sep 2011, Casey McDonald)
Knome Moves Beyond the Mega-Rich With Genome Analysis Service (Xconomy, Sep 2011, Luke Timmerman)
Filmmaking is in the genes (The Province, Sep 2011, Glen Schaefer)
I Solve Yet Another Bioethics Conundrum for Free (Reason.com, Sep 2011, Ronald Bailey)
Plight of the Living Dead What can science fiction teach us about science fact? (Harvard Medicine, Sep 2011, Jessica Cerretani)
Will we all be tweaking our own genetic code? (BBC, Sep 2011, Karen Weintraub, +3 min video)
On the Future of Stem Cells (Tech Review, Sep 2011, David Ewing Duncan)
Korean Genome Project Finds Korea-Only SNPs (BioIT World, Sep 2011, Allison Proffitt)
First German Genome Decoded; Researchers Analyze Two Chromosome Sets in the Human Genome Separately for the First Time (Science Daily, Sep-2011)
The Rise of Electronic Medicine (Tech Review, Sep 2011, John Halamka)
Harvard Medical School (Harvard Medical School, Sep 2011, 7 min video)
Brewing up synthetic yeast (Chemistry World, Sep 2011, David Bradley)
The Allure of Synthetic Biology (Science, Sep 2011, Valda Vinson, Elizabeth Pennisi)
The Life Hacker (Science, Sep 2011, John Bohannon)
Aiming to build a better bacteria (Boston Globe, Aug 2011, Carolyn Y. Johnson)
George Church at Scientia Advisors (Scientia, Aug 2011, 6 min video)
How Personalized Medicine Will Transform Healthcare (PatientPower, AUg 2011, Andrew Shore, 6 min video)
My Genome Via E-mail (Tech Review, Aug 2011, David Ewing Duncan)
Intelligent Bio-Systems, Dover, Azco Partner to Launch Max-Seq Low-Cost Short-Read Sequencer (InSequence, Aug 2011, Julia Karow)
PGP Tests Saliva Collection, Telomere Analysis, Medical Record Privacy Technology (Genomeweb, Aug 2011, Julia Karow)
Knome's genome sequencing platform boosted by $5M funding (Mass High Tech, Aug 2011, Michelle Lang)
Rewriting E. coli's Genetic Code (The Scientist, Aug 2011, Sabine Louet)
It's alive! It's Alive! Maybe Right Here on Earth (NY Times, 28-Jul-2011, Dennis Overbye)
Tailor-Made Genome (TheScientist, Jul 2011, Tia Ghose)
Semiconductors Drive a Faster, Cheaper DNA Decoder (NY Times, 20-Jul-2011, Nicholas Wade)
New Genome Editing Method Helps Scientists Rewrite Whole Sections of the Code of Life (PopSci, Jul 2011, Rebecca Boyle)
Editing the Genome (HMS Focus, Gazette, Jul 2011, R. Alan Leo)

A day in the life of a human genome pioneer (AmericanBioTech, Jul 2011, 5 min video)
Garage Bio (Podcast, recorded 28-Jul-2011)
Geneticists hack the E. coli genome with new DNA editing technique (Wired, Jul 2011, Mark Brown)
Hacking the genome with a MAGE and a CAGE (Discover, Jul 2011, Ed Yong)
Genomes edited to free up codons. (Nature News, Jul 2011, Gwyneth Dickey Zakaib)
Scientists unveil tools for rewriting the code of life (MIT News, Jul 2011, Anne Trafton, Graphic: Christine Daniloff)
Playing Cut And Paste With DNA Of Living Bacteria (NPR, Jul 2011, Ira Flatow)
Biologists Report Hijacking E. coli's Genetic Code (NY Times, 14-Jul-2011, Nicholas Wade)
Rewriting The Genome (Hartford Courant, Jul 2011, William Weir)
E. coli Genetic Code Manipulated by Harvard Biologists in Research Effort (Bloomberg, Jul 2011, Elizabeth Lopatto)
New machines make new creatures (Daily Herald, Jul 2011, Duane Jeffery)
The Bioweathermap Sees The Germs Around Us (Forbes, Jul 2011, Bruce Upbin)
When Cancer-Test Research Proves False (NY Times, 10-Jul-2011, Joe Thakuria)
Putting Evolution to Work (Forbes, Jun 2011, John Farrell)
Science and faith (Why Evolution is True, Jun 2011, Jerry A. Coyne; also updated Jun-2012)
At GET, Researchers Discuss How Sequencing Can Find Causal Variants (Genome Technology, Jun 2011, Ciara Curtin)
George Church (TEDMED, Jun 2011, 15 min video)

Evolution machine: Genetic engineering on fast forward (New Scientist, Jun 2011, Jo Marchant)
Should Synthetic Biology Be Policed? (Forbes, Jun 2011, John Farrell)
Software used to identify a rare genetic disorder (SmartPlanet, Jun 2011, Boonsri Dickinson)
What's the Future of Synthetic Biology? To design cells to spec, researchers still need better tools. (Tech Review, Jun 2011, Katherine Bourza)
Too Soon for Disappointment (Genome Technology, Jun 2011, Meredith Salisbury)
Some quick notes on #Synbio5: Synthetic Biology 5.0 at Stanford (Tree of Life, Jun 2011, Jonathan Eisen)
Don't Discount Biofuels (Xconomy, Jun 2011, John Gardner)
NobleGen aims for affordable DNA sequencing (Mass High Tech, Jun 2011, Lynette Cornell)
Microarrays, megasynthesis (Nature Methods, May 2011, Monya Baker)
An Hour with... (MendelsPod, May 2011, Theral Timpson)
Life's deliberate typos (Discover, May 2011, Ed Yong)
IAmA QandA (Reddit, May 2011, Sri Kosuri) blog
Cambridge company that grows fuel to build in New Mexico (Boston Herald, May 2011)
Could We Invent An Antibody To Make You An Entrepreneur? (Forbes, May 2011, Matt Herper)
Identifying Osama Bin Laden's DNA (PBS Nova, May 2011, Kate Becker)
IFFBoston Highlight: Unraveling a Local Genius (SouthEndPatch, May 2011, Mich Cardin)
Eight locals elected to National Academy of Sciences (Boston Globe, May 2011, Chelsea Conaboy)
Synthetic bio startup Gen9 pulls in almost $2M financing (Mass High Tech, Apr 2011, Michelle Lang)
China is rewriting the book on genome research (Newsweek, Apr 2011, Lone Frank)
Ethics and genetics in the digital age (Harvard Gazette, Apr 2011)
AMP v. USPTO: Oral Argument at the Federal Circuit (Patent Docs, Apr 2011, Kevin E. Noonan)
Henry Louis Gates Sr., a 'man of words' (Boston Globe, Apr 2011, Bryan Marquard)
At Appeals Hearing, Myriad Outlines Stance on BRCA IP Rights for Whole-Genome Sequencing (GenomeWeb, Apr 2011, Turna Ray)
O homem que pode mudar o proprio destino (English:The man who can change his destiny)(ISTOE Independente, Apr 2011, Monica Tarantino)
Controversy grows around FDA's Shuren (FDAblog, Mar 2011, Michael Lee)
Secrets of My DNA (Wired, Mar 2011, Adam Higginbotham)
Engineered Bacteria Can Convert Sunlight, CO2 into Diesel Fuel (FastCompany/EarthSky, Mar 2011, Jorge Salazar)
As Algae Bloom Fades, Photosynthesis Hopes Still Shine (NY Times, Mar 2011, Paul Voosen)
E L'Alba Della Genomica Personale (English: The Dawn of Personal Genomics) (Il Sole 24 Ore, Mar 2011, Marco Magrini)
Geneticist looks for 'how we fit into the universe' (Richmond Times-Dispatch, Mar 2011, Jeff Schapiro)
Exome Sequencing Deciphers Rare Disease (Cell, Mar 2011, Amy Maxmen)
At TED, It's All About the Touchable (Fast Company, Mar 2011, Anya Kamenetz)
Joule Unlimited claims 5-50 times more per acre than other biofuel processes (Next Big Future, Feb 2011)
CEOmics: Biotech Executives Share Their Genomes With The World (Wired, Feb 2011, Daniel MacArthur)
Der genetische Schutzwall (English: A Genetic Firewall) (Der Tagesspiegel, Feb 2011, Kai Kupferschmidt)
Is inbound marketing coming to healthcare? (Fortune/CNN, Feb 2011, Jeff Bussgang)
Joule on Pace to Produce Solar Fuels at Productivities Far Exceeding Those of All Known Biofuel Processes (Business Wire, Feb 2011)
The $10,000 Genome and counting: The Complete Picture for 2011 (BioIT World, Feb 2011, Kevin Davies)
Company raises $1.7M after founder's death (Boston Business Journal, Feb 2011, Galen Moore)
One day, Morning - "Governing Tech" (IEET, Feb 2011, Mike Treder)
Synthetic Biology Industry Poses Security Challenges, Experts Say (Global Security Newswire, Feb 2011, Rachel Oswald)
Making Contact with Sequencing's Fourth Generation (Biotechniques, Feb 2011, Jeffrey M. Perkel)
This Affects All of Us ... (Business Insider, Feb 2011, Michael A. Greeley)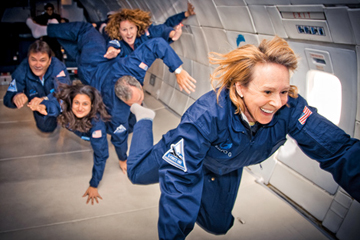 Breakfast with George Church; part 1 (Bio-MindShare, Feb 2011, David Ewing Duncan)
Personalized Medicine World Conference (PMWC) (Silicom Ventures, 19-Jan-2011, 20 min video & 5 min video)
Joule Patents Organism That Makes Jet A? (AVweb, Jan 2011, Glenn Pew)
The end (of oil) is near (Gulf News, Jan 2011, Brodie Thomas)
Going Where No One Has Gone -- Via Spreadsheet (Forbes, Jan 2011, Matt Herper)
Mind Reading: Geneticist Misha Angrist on Publishing His Genome. TMI? (Time: Healthland, Jan 2011, Maia Szalavitz)
Can you pass me my external E. coli drive (The Manitoban, Jan 2011, Miguel Yetman)
A brave new world of fossil fuels on demand (The Globe and Mail, Jan 2011, Neil Reynolds).
Views from personalized medicine confab (Silicon Valley / San Jose Business Journal, Jan 2011, Lisa Sibley)
Illumina Strikes Back In Gene Machine Wars (Forbes, Jan 2011, Matthew Herper)
Top 10 genetic findings of 2010 (SmartPlanet, Jan 2011, Boonsri Dickinson)
Gene Machine (Forbes, Jan 2011, Matthew Herper)
Taking DNA Sequencing to the Masses (NY Times, Jan 2011, Andrew Pollack)
The First Child Saved By DNA Sequencing (Forbes, Jan 2011, Matthew Herper)
Managing Scientific Inquiry in a Laboratory the Size of the Web (NY Times, Dec 2010, Alex Wright)
Not Neandertal: Genome from fossil fingers a new, recently extinct human (Scientific American, Dec 2010, Katherine Harmon)
Genetic data to help find risk factors for diseases (Business Standard, Dec 2010, Leslie D'Monte)
Harvard Geneticist Receives Franklin Institute Award (Harvard Focus, Dec 2010, video 5 min)
Overcoming Genophobia (Huffington Post, Dec 2010, Misha Angrist)
Designer Genes: The Personal Genome Project aims to prevent and cure disease with a little help from 100,000 volunteers (Harvard Medicine, Autumn 2010, Jessica Cerretani)
The rise of the genome bloggers (Nature News, Dec 2010, Ewen Callaway)
Synthetic Biology Doesn't Require New Rules, Biothics Panel Says (Science, Dec 2010, Jocelyn Kaiser)
Genetic data to help find risk factors for diseases (Business Standard, Dec 2010, Leslie D'Monte)
Genome pioneer: Make your genes public (New Scientist, Dec 2010, Peter Aldhous)
I Sing the Body Genomic (Duke Magazine, Nov 2010, Mary Carmichael)

Megabases for kilodollars (Nature Biotech, Nov 2010, Mikkel Algire, Radha Krishnakumar, Chuck Merryman)
Next Generation Sequencing 2010 (Biocompare, Nov 2010, Jeffrey M. Perkel)
Research on human genes gets personal (Charlotte Observer, Nov 2010, Sam Harris)
Mirror-Image Cells Could Transform Science - or Kill Us All (Wired, Nov 2010, John Bohannon)
Genetics Great and Small (IBM, Nov 2010, 10 min video).
Geneticist George Church wins Franklin Institute award for genome work (Philadelphia Inquirer, Nov 2010, Faye Flam) Comments
Harvard Medical School Professor Wins Science Award (Crimson, Nov 2010, Sandra Korn)
Agilent Technologies and Harvard's Wyss Institute Announce Collaboration (Market Watch, Nov 2010)
Vem ager ditt DNA? [Who owns your DNA?] Gentest on-line snart i var mans hand (SVD, Nov 2010, Eva Regardh)
2010 All Stars (Mass High Tech, Oct 2010, Bridget Botelho)
DNA Research (De-extinction, sports, etc.) (Shining City TV, Oct 2010, 6 min video)
Personalized investigation (Nature Medicine, Oct 2010, Elie Dolgin)
TEDMED 2010: Technology and the People (Scientific American, Oct 2010, Mariette DiChristina)
TED MED 2010: The Astronaut, the Author and the Prince of Darkness (Scientific American, Oct 2010, Mariette DiChristina)
Science confirms the Neanderthal in Ozzy Osbourne (Toronto Star, Oct 2010, Lesley Ciarula Taylor)
Ozzy Osbourne's Genome Reveals Some Neandertal Lineage (Scientific American, Oct 2010, Katherine Harmon)
Ozzy Osbourne's Genome (Tech Review, Oct 2010, Emily Singer)
Fifteen Million Differences Among People - 1000 Genomes Project Preliminary Results (Reason, Oct 2010, Ronald Bailey)
The many faces of freedom (New Scientist, 28 October 2010, Amy Maxmen)
Gene-synthesis rules favour convenience. But synthetic DNA standards offer little protection, critics say. (Nature News, Oct 2010, Heidi Ledford)
Do-It-Yourself Gene Testing Threatens Myriad (Forbes, Oct 2010, Robert Langreth)
Garage biotech: Life hackers (Nature News, Oct 2010, Heidi Ledford)
How cheaper genomes fuel science (MSNBC, Oct 2010, Alan Boyle)
Obsessed With Genes (Not Jeans), This Teen Analyzes Family DNA (Wall St. Journal, Oct 2010, Amy Dockser Marcus)
Unnatural selection. Chemists build proteins with parts not in the typical toolkit (ScienceNews, Oct 2010, Laura Beil)
Biotech Company to Patent Fuel-Secreting Bacterium (NY Times, Sep 2010, Matthew Wald)
Synthetic Pathogens Might Pose Bioterror Threat, Scientists Warn (Global Security Newswire, Sep 2010, Rachel Oswald)
Regulations for Synthetic Biology Need to Address Risks and Rewards. (BioWorld, Sep 2010, Ilene Schneider)
The Road to the $1,000 Genome (BioIT World, Sep 2010, Kevin Davies, Mark Gabrenya and Allison Proffitt)
US clinics quietly embrace whole-genome sequencing (Nature News, Sep 2010, Brendan Borrell)
His Corporate Strategy: The Scientific Method (NY Times, Sep 2010, Andrew Pollack)
When stimulus ends, so will research projects (Bloomberg, Sep 2010, Pat Wechsler)
Innovator: George Church (BusinessWeek, Aug 2010, Arielle Fridson)
Cloning Extinct Species: How Close Are We? (Singularity Hub, Aug 2010, Drew Halley)
An optimist's tour of the future (Aug 2010, Mark Stevenson)
Another View on the Stem Cell Decision (Forbes, Aug 2010, Matthew Herper)
Stem cell labs, dashed by ruling, may look again to private donors (Boston Globe, Aug 2010, Carolyn Y. Johnson)
Race for $1,000 genome heats up: Helicos, Pitt scientists make RNA replication discovery (SmartPlanet, Aug 2010, Boonsri Dickinson)
Harvard Scientists Speed Up Evolution, Aim To Sell Technology to DuPont (Bloomberg, Aug 2010, Arielle Fridson)
Your DNA, Decoded. (DeltaSky, Aug 2010, Mark Anderson and Paddy Molloy)
What lies within. The personal genetic-testing industry is under fire, but happier days lie ahead. (Economist, Aug 2010, Vijay Vaitheeswaran)
DNA Dilemma, Day Five: Time to Decide (Newsweek, Aug 2010, Mary Carmichael)
Biotech offers promise for producing fuel (LA Times, Aug 2010, Rachel Bernstein)
Citizen Science, Microfinanced Research, Patent Trolls, and Pharma Prizes (Reason.com, Aug 2010, Ronald Bailey)
LS9 Shows Recipe For $50 Oil: Genes That Convert Sugar to Diesel in One Step (Xconomy, Jul 2010, Luke Timmerman)
Open Source Biology (Life Sciences, Jul 2010, Lone Frank)
Speeding Up Diagnosis of Infectious Disease (Tech Review, Jul 2010, Emily Singer)
Man-Made Life a Boon That May Draw Terrorists, Scientist Warns (BusinessWeek-Bloomberg, Jul 2010, Arielle Fridson & Rob Waters)
The Ethics of Synthetic Biology (NPR Science Friday, Jul 2010, Ira Flatow)
The Presidential Commission for the Study of Bioethical Issues (Jul 2010, video 105 min)
Biological Microchip Mimics a Real Lung -- It Even Breathes! (Singularity Hub, Jul 2010, Drew Halley)
The Human Phenome Project (NYTimes, Jun 2010, Olivia Judson)
12 Events That Will Change Everything -- Creation of Life (Scientific American, Jun 2010, video 3.5 min)
Genetics to solve why Ozzy Osbourne is still alive (The Times UK, Jun 2010, Jack Grimston)
World Science Fest 2010: Our Genomes, Ourselves (The Mantle, Jun 2010, Larisa Bomlitz)
On a Mission to Sequence the Genomes of 100,000 People (NY Times, Jun 2010, David Ewing Duncan)
Geneticist George Church: Sequencing human genome high priority for China (SmartPlanet, Jun 2010, Boonsri Dickinson).
Start-up aims to sequence human genomes for $30, in just a few hours (Boston Globe, Jun 2010, Carolyn Y. Johnson)
The genome, 10 years later (Biotechniques, Jun 2010, Amir Khan)
Here Is a Human Being. At the Dawn of Personal Genomics (HarperCollins, Nov 2010, Misha Angrist)
GnuBio Enters Next-Generation Sequencing Sweepstakes (Bio-IT World, Jun 2010, Kevin Davies)
Genetic technology moving from lab to medical practices (Journal Sentinel, May 2010, Mark Johnson and Kathleen Gallagher)
A step to artificial life: Manmade DNA powers cell (AP, May 2010, Lauran Neergaard)
Artificial lifeforms. Genesis redux (Economist, May 2010)
Researchers Say They Created a Synthetic Cell (NYTimes, May 2010, Nicholas Wade)

Mammoth Hemoglobin Offers More Clues to Its Arctic Evolution (NY Times, May 2010, Nicholas Wade) Comments
A Day Among the Genomes (Discover, Apr 2010, Carl Zimmer)
The Genome Pioneers (Tech Review, Apr 2010, Emily Singer)
Genome Seen As Medical Crystal Ball (NPR, Apr 2010, Richard Knox)
Getting the Bugs Out, a New Approach to Renewable Fuels (NY Times, Apr 2010, Gayathri Vaidyanathan)
Joule Closes $30 Million Funding Round to Advance Renewable Solar Fuel Production (FavStocks, Apr 2010)
Knome lands $5M investment, partnership with bioMerieux (Mass High Tech, Apr 2010, Galen Moore)
Genes and patents: More harm than good? (The Economist, Apr 2010, Vijay V. Vaitheeswaran)
New Tricks for Genome Sequencing (Tech Review, Apr 2010, Emily Singer)
Factbox: Companies riding the genome wave (Reuters, Apr 2010, Julie Steenhuysen)
Over the Horizon: A Moore's Law for Genetics (Tech Review, Apr 2010, Courtney Humphries)
Should We Clone Neanderthals? (Archaeology, Apr 2010, Zach Zorich)
LS9: Genetically Modified E. Coli that Secrete Drop-in Diesel. Have third-generation biofuels finally arrived? (GreenTechMedia, Mar 2010, Joshua Kagan)
Human Genome at Ten: 5 Breakthroughs, 5 Predictions (National Geographic, 31-Mar-2010, Ker Than)
Solar + Water + C02 = Diesel? Joule Biotechnologies claims that it can produce hydrocarbons without using biomass. (GreenTechMedia, Mar 2010, Joshua Kagan)
The Picasso of DNA (Discover, Mar 2010, Ed Regis)
23andMe "Spit Parties" Are So 2008! Real "Personal Genetics" Is Still to Come (BNET, Mar 2010, Rachel Lehmann-Haupt)
Family DNA Maps May Speed Disease-Gene Discoveries, Doctors Say (Bloomberg, Mar 2010, Jason Gale and Rob Waters)
Shades of 1993: GET Conference to Search for the Killer App in Personal Genetics (BNET, Mar 2010, Rachel Lehmann-Haupt)
Knome Goes Way Back For Genealogy Series (Boston Business Journal, Mar 2010, Julie Donnelly)
The First and Last Meeting of Everyone with a Fully Sequenced Genome (Wired, Feb 2010, Aaron Rowe)
George Church: Masked Marvel for Armchair Revolutionary (The Naked Hill, Feb 2010, Ariel Hauter)

The Dawning of the Age of Biology (Boingboing, Feb 2010, Xeni Jardin)
Close-up: Synthetic Life & Personal Genomes (Joongang Ilbo, Feb 2010, Jiyoung Choi)
Genomes of Archbishop Tutu, Bushman decoded in developing-world health push (Washington Post, Feb 2010, Rob Stein)
Getting Personal with Your Genome (KSRO, Feb 2010, Renee Bakos)
Path to the Personal Genome (IEEE Spectrum, Feb 2010, Mark Anderson)
Genome as Commodity (IEEE Spectrum, Feb 2010, Mark Anderson)
The World's Smallest Gusher: Scientists Engineer Oil-Producing Microbe (Forbes, Jan 2010, Jonathan Fahey)
Gene Machine Wars Get Ever Hotter (Forbes, Jan 2010, Matthew Herper)
Interview: George Church (Bulletin of the Atomic Scientists, Jan 2010, Jen Maceyko)
Faces of America (PBS, Feb 2010, Henry Louis Gates Jr, 44-54 min video)
Henry Louis Gates's Extended Family (The Chronicle of Higher Education, Feb 2010, Alondra Nelson)
Mapping the God of Sperm. (Newsweek, Dec 2009, Rachel Lehmann-Haupt)
Kirk Maxey, Father Of 400 Kids, Demands Sperm Bank Regulation (Huffington Post, Mar 2010)
The long-awaited $1,000 genome will finally arrive this year, ushering in a new era of genetic medicine. (Forbes, Dec 2009, Matthew Herper)
The Genome Generation (Newsweek, Dec 2009, George Church)
Making Sense of the Microbial World (Genome Technology, Dec 2009, Matthew Dublin)
Knome Expands Sequence Service to Research Community (BioIT World, Nov 2009, Kevin Davies)
Complete Genomics publishes a genome (Nature News, Nov 2009, Erika Check Hayden)
3 Faces of Eve (Discover, Nov 2009, Boonsri Dickinson)
Ion Torrent, Stealthy Company Tied to Harvard's George Church, Nabs $23M Venture Deal (Xconomy, Nov 2009, Luke Timmerman)
Company sequences whole human genome for $1,700 (Reuters, Nov 2009, Maggie Fox)
SynBioSafe (EC-FP6 programme, Nov 2009, Markus Schmidt and Camillo Meinhart) (Videos)
George Church and the Human Genome Project (Poptech, Oct 2009, Michelle Riggen-Ransom, 17 min video)
Bioengineers Speed Up Evolution to Make Better Bacteria (EcoWorldly, Oct 2009, Michael Ricciardi)
Winners Announced in 2009 Collegiate Inventors Competition (Reuters, 21-Oct-2009)
Personal Genome Project Sees Whole-Genome Sequencing as 'Increasingly a Viable Option' (InSequence, Oct 2009, Julia Karow)
A Dip in the Gene Pool (Wall St. Journal, Oct 2009, Alexandra Alter)
IBM Joins Pursuit of $1,000 Personal Genome (NYTimes, Oct 2009, John Markoff)
NHGRI Awards More than $50M for Low-Cost DNA Sequencing Tech Development (InSequence, Oct 2009, Julia Karow)
DIY bio (BBC World Radio, Sep 2009, audio 12 minutes)
Alternative fuels developer LS9 lands $25M (SF Business Times, Sep 2009)
Helicos Maps RNA, Shows Root of Disease, Drug Targets (Bloomberg, Sep 2009, Elizabeth Lopatto)
Revolutionaries: Cheap DNA Sequencing (Forbes, Sep 2009, Rebecca Ruiz)
Personal Genomes Get Very Personal ; More Scientists' Genomes (Tech Review, Sep 2009, Emily Singer).
Some Complete Genomics Pilot Customers Consider Larger Projects While Others Wait for Data (InSequence, Sep 2009, Julia Karow)
A Life of Its Own. Where will synthetic biology lead us? (New Yorker, Sep 2009, Michael Specter)
Complete Genomics Names Pfizer and PGP as Early Clients (BioIT World, Sep 2009, Kevin Davies)
Complete Genomics of Mountain View deciphers 14 human genomes (Mercury News, Sep 2009, Scott Duke Harris)
Next-Gen Sequencing Becoming Ubiquitous (Genetic & Engineering News, Sep 2009, Catherine Shaffer)
Can The Genome Be Cracked for $5,000? OVP, Enterprise Partners Say Yes in $45M Round (San Diego Tribune, Aug 2009, Luke Timmerman)
"Daten striptease" fur die Forschung (NZZ, Aug 2009, Stephanie Lahrtz)
Masters of Synthetic Life (h+, Aug 2009, Surfdaddy Orca)
Enlisting Computers to Unravel the True Complexity of Disease (NYTimes, Aug 2009, David Ewing Duncan)
Gut harbors antibiotic resistance (The Scientist, Aug 2009, Bob Grant)
Synthetic biology' holds promise, but doubts simmer (USA Today, Aug 2009, Dan Vergano)
The key to bacterial resistance may be your stomach, study says (Bloomberg, Aug 2009 Elizabeth Lopatto)
Cell - The Spark of Life (BBC, 26-Aug-2009, Adam Rutherford, Parts 1 2 3 4 5 6 of a 60 min video )
Your genome isn't that precious - give it away (New Scientist, Aug 2009, Katrina Voss)
Public Genomes (PBS NOVA, 18-Aug-2009, Neil deGrasse Tyson, 13 min video)
Scientists Use Curvy DNA to Build Molecular Parts (NYTimes, Aug 2009, Henry Fountain)
Cost of Decoding a Genome Is Lowered (NYTimes, Aug 2009, Nicholas Wade)
Synthetic Life (NYTimes, Aug 2009, John Markoff, Edge, six 1 hr videos)

Genome: The Future is Now (Neccesary Films, Aug 2009, Marilyn Ness, three 5 min videos)
Your Genome: There's an App for That (TechNewsWorld, Aug 2009, Jack M. Germain)
Das Mammut Projekt -- (translation) (Spiegel, Aug 2009, Jens Lubbadeh)
Scifoo 2009 (Singularity HUb, Jul 2009, Keith Kleiner)
Joule Biotech comes out of stealth with sun-powered fuel (Cleantech Group, Jul 2009, Lisa Sibley)
Start-Up's Biofuel Recipe Mixes CO2, Slime and Sunshine (NYTimes, Jul 2009, Michael Burnham)
Microbe Evolution Gets a Push (ScienceNow, Jul 2009, Robert Service)
Fast-Track Evolution Yields Custom-Made Genomes in a Hurry (Discover, Jul 2009)
Genome Engineering Goes High Speed (Wired, Jul 2009, Brandon Keim)
Learning Alzheimer's risk may do no harm (Boston Globe, Jul 2009, Carolyn Y. Johnson)
Biology's Odd Couple (Newsweek, Jun 2009, Lily Huang)
Catching Up to Multiplexing Technology (GEN, Jun 2009, Elizabeth Lipp)
A conversation about Personalized Medicine with Steven Pinker, Anne Wojcicki, George Church and Linda Avey (Charlie Rose, Jun 2009, 30 min video)
New era of gene-based 'personalized medicine' dawning (Miami Herald, Jun 2009, Robert Boyd)
The Human Genome: Yours for $48,000 (Tech Review, Jun 2009, Emily Singer)
Genomes! Get Your Genomes! Just $50K (Forbes, Jun 2009, Matthew Herper)
Azco Biotech Becomes Reseller for Dover/Church Polonator (GenomeWeb, Jun 2009, Julia Karow)
Stayin' Alive (WNYC Radio Lab, Jun 2009, 16 min audio)
Hans Lehrach's Predictive Biology Philosophy. Alacris Pharmaceuticals, a new venture with George Church, applies modeling to individualized medicine. (Bio-IT World, May 2009, Kevin Davies)
Our genetic code should be no big secret (The Times, May 2009, Mark Henderson)
When the Doctor Becomes the Patient ; Re: Does the open-source genomics present any bioethical dilemmas? (BigThink, May 2009, Video 7 min each)
Knome rolls out genome sequencing for $1 per gene (Mass High Tech, May 2009, Marc Songini)
13,000 offer up DNA to put their genomes online (Computerworld, May 2009, Lucas Mearian)
Personal Genome Project opens doors to individualized health care and more (Medill Reports, May 2009, Elizabeth Diffin & Kathryn Murphy)
In Attics and Closets, 'Biohackers' Discover Their Inner Frankenstein (Wall St. Journal, May 2009, Jeanne Whalen)
Do-it-yourself genetic sleuthing (Boston Globe, May 2009, Carolyn Y. Johnson)
Single bidder pays $68,000 to sequence his genome on eBay (Scientific American, May 2009)
$99,000 to see your future? (MSN Money, Apr 2009, Rachel Lehmann-Haupt, + 1.5 min video)
A synthetic-biology reality check (Nature News, Apr 2009, Erika Check Hayden & Heidi Ledford)
Mapping a Human Genome, via an eBay Auction (NYTimes, Apr 2009, Andrew Pollack)
Human genome map for sale on eBay (CNN, Apr 2009, Grace Wong, video 33 sec.)
Hologenomics (Apr 2009, Pellionisz)
Geneticist George Church '72 Sought Independence at PA (Phillipian, Apr 2009, Alex Salton)
Getting personal: The promise of cheap genome sequencing (Economist, Apr 2009, Vijay V. Vaitheeswaran)
Sanger Who? (Science, Apr 2009, Jeffrey M. Perkel)
Going To Church (Forbes, Apr 2009, Matthew Herper)
DNA: The New Dotcom? (US News & World Report, Mar 2009, Dennis Romero)
The Personal Genome Project: A Threat to the Future of Genetic Privacy? (La Trobe, Mar 2009, Alma Pekmezovic)
"Reading & Writing Genomes" (DOE JGI user meeting, Mar 2009, 47 min video)
George Church creates building block for artificial life (Mass High Tech, Mar 2009, Marc Songini) see Comments
Second Genesis: Making new life (New Scientist, Mar 2009)
Q & A with Misha Angrist (Duke Chronicle, Mar 2009, Zachary Tracer)
Harvard Scientists' Discovery Opens Door to Synthetic Life (Bloomberg, Mar 2009, John Lauerman)
Creating Cell Parts from Scratch (Tech Review, Mar 2009, Emily Singer)
Engineered cell engine is step to artificial life (Reuters, Mar 2009, Maggie Fox)
Scientists Create First Synthetic Ribosome (Crimson, Mar 2009, Helen Yang)
Taking a stride toward synthetic life (Harvard Science, Mar 2009, Alvin Powell)
Harvard fuels quest to create life from scratch (Boston Globe, Mar 2009, Carolyn Y. Johnson)
Scientists in Germany Draft Neanderthal Genome (NY Times, Feb 2009, Nicholas Wade)
Why Not Bring a Neanderthal to Life? (NYTimes, Feb 2009, John Tierney)
Complete Genomics releases $5000 genome data (Tech Review, Feb 2009, Emily Singer)
Complete Genomics Drives Down Cost of Genome Sequence to $5,000 (Bloomberg, Feb 2009, John Lauerman)
Genome sequencing falls to $5000 (New Scientist, Feb 2009, Peter Aldhous)
Is DNA Mapping in Your Entrepreneurial DNA? (Washington Post, Jan 2009, Dennis Romero)
The Burden of Knowing (Boston Magazine, Jan-2009, Catherine Elton)
My Genome, My Self (NY Times, 7-Jan-2009, Steven Pinker)
Genetic manpulation now becoming a hobby (New Scientist, 7-Jan-2009, Phil Mckenna)
The Global Elite: The Power of Ideas (Newsweek, 30-Dec-2008)
Interpreting the Genome (Tech Review, 22-Dec-2008, Emily Singer)
Top 100 Stories of 2008: #9 Your Genome, Now Available for a (Relative) Discount (Discover, 21-Dec-2008, Kathleen McGowan)

Quote of the day (Genomeboy, 19-Dec-2008, Misha Angrist)
Top 10 innovations of 2008: #4 Open source Sequencing; #1: Low cost-sequencing (The Scientist, 1-Dec-2008, Alison McCook)
Sneak Peek 2009 on Health Care (Forbes, 18-Dec-2008, Matthew Herper)
Year in science: Dig into DNA, out-of-this-world discoveries (USA TODAY, 29-Dec-2008, Dan Vergano)
Regenerating a Mammoth for $10 Million (NY Times, Nov 2008, Nicholas Wade) Comments
DeCode's Science Can't Keep the Gene-Finders Solvent (Bloomberg, Nov 2008, John Lauerman)
A New Sort of Facebook: Posting Your Genes on the Web (Wall St. Journal, Oct 2008, Sarah Rubenstein)
Give me my genome. Personal genome sequences could herald a shift in research participation. (Nature News, 21-Oct-2008, Erika Check Hayden)
Five Thousand Bucks for Your Genome (Tech Review, Oct 2008, Emily Singer)
A molecular full monty (International Herald Tribune, Oct 2008, Ellen Goodman)
Science Friday: Personal Genome Project (NPR, Oct 2008, Ira Flatow, 10 minute audio)
Die Offenbarung (English: The relevation) (Die Zeit, Oct 2008, Von Ulrich Bahnsen und Jens Uehlecke)
НА ГЕННОЙ ГУЩЕ (English: In the midst of gene) (Newsweek Russia, Oct 2008, Alexander Berdichevsky)
Gene Screen: Will We Vote Against a Candidate's DNA? (Wall St. Journal, Oct 2008, Robert Lee Hotz)
Invention of the year (Time, Oct 2008, Anita Hamilton)
Sharing Your Personal Genetic Map With the World (US News & World Report, Oct 2008, Nancy Shute)
Genome fanatics to post own DNA sequences on Web (Assoc. Press, Oct 2008, Denise Lavoie)
Subjects' DNA secrets to be revealed (Boston Globe, Oct 2008, Carey Goldberg)
The DNA Age: Personal Genomes Going Public for Research (NYTimes, Oct 2008, Amy Harmon)
Genome Database Will Link Genes, Traits in Public View (Washington Post, Oct 2008, Ellen Nakashima)
Genomes on Display. Ten volunteers will reveal all their genetic and medical data (Tech Review, Oct 2008, Emily Singer)
The Book of Me (GQ, Oct 2008, Richard Powers)
Dawn of Low-Price Mapping Could Broaden DNA Uses (NY Times, Oct 2008, Andrew Pollack)
The Cheapest Genome Sequence Ever: For Real? (Wired, Oct 2008, Brandon Keim)
Las rebajas llegan a los genes (Publico, Oct 2008, Nuno Dominguez)
When genetics gets personal (Gazette, Sep 2008, Alvin Powell)
X PRIZE Foundation Alternative Energy Forum @ MIT (Youtube, Sep 2008, video 78 min)
ZS Genetics tests its $100K genome sequencing tool. (Mass High Tech, Sep 2008, Jim Kozubek)
PGP to Publish Initial Data Sets Next Month As Church Predicts $1,000 Genome in 2009 (InSequence, Sep 2008, Julia Karow)

Mapping out a nascent market Will consumers pay for insight into their DNA? (BostonGlobe, Aug 2008, Scott Kirsner)
The Gene Collector (Wired Magazine, Aug 2008, Thomas Goetz)
Researchers labor to build organisms from scratch (Detroit Free Press, Aug 2008, Robert Boyd)
DOE, Harvard aid SunEthanol (Biomass Magazine, Aug 2008, Dave Nilles)
It's in your genes -- maybe (Economist.com, Jul 2008)
A discussion about Personal Genetics with David Agus, George Church and Dean Ornish (Charlie Rose Show, Jul 2008, 53 min video)
Personal Genome Project (NOVA Science Now, Jun 2008, 3.5 min video)
Synthetic biology: Rewriting the code for life. (New Scientist, Jun 2008, Linda Geddes)
Progress vs. Privacy (Congressional Quarterly, May 2008, Rebecca Adams)
The Road to Personal Genomics (BioIT-World, May-2008, 61 min video)
Premio X para genomica pessoal (English: X-prize for Personal Genomics) (Folha, May 2008, Marcelo Leite)
Les biologistes sur le point de recrier la vie (English: Biologists on the verge of recreating life) (Le Temps, Apr 2008, Olivier Dessibourg)
Inside the Forgotten X Prize -- the One That Can Save Your Life (Popular Mechanics, Apr 2008, Erik Sofge)
The Personal Genome: Consequences for Society (UWTV-Seattle, Apr 2008, video)
Gene Sequencing for the Masses. A genomics pioneer's sequencing machine comes to market. (Tech Review, Apr 2008, Emily Singer)
The $100 Genome (Tech Review, Apr 2008, Emily Singer)
Some doubt genome's value as health tool (Boston Globe, Apr 2008, Carey Goldberg)
Bacteria That Eat Antibiotics (NPR Science Friday, Apr 2008, Annette Heist, audio)
Personal Genetic Testing (WAMU, Apr 2008, Diane Rehm, audio)
Researchers Find Bacteria That Devour Antibiotics (NY Times, Apr 2008, Henry Fountain)
Soil 'ultra-bugs' thrive on a diet of antibiotics (NewScientist, Apr 2008, Ewen Callaway)
A quest to create life out of synthetics (Boston Globe, Apr 2008, Colin Nickerson)
Study Finds Soil Bacteria Can Live on Antibiotic Diet (NPR, Apr 2008 Nell Greenfieldboyce)
Germs in soil find antibiotics tasty (AP News, Apr 2008, Lauran Neergaard)
The DNA Age. Gene Map Becomes a Luxury Item (NY Times, Mar 2008, Amy Harmon)
Creative Disruption Superbugs May Save Biofuels (Forbes, Mar 2008, Josh Wolfe)
HMS Prof To Expand Genome Database (Crimson, Mar 2008, June Q Wu) Comments.
(So-Called) Life (RadioLab-NPR, Mar 2008, 59 minute audio; Intelligent design 15 min subset)
Futures in Biotech 29: From Human Genome Project to Your Genome Project (Part II) (TWiT.tv, Feb 2008, Marc Pelletier, audio 72 min)
Google Backs Harvard Scientist's 100,000-Genome Quest (Bloomberg, Feb 2008, John Lauerman)
Fueling The Future (Fast Company, Feb 2008, Elizabeth Svoboda)
Genomes for Sale (CBC News, Feb 2008, Roz Spafford)
Genetics at risk ; Profile: Meet Exhibit I. (Nature News, Feb 2008, Erika Check Hayden)
Positively Disruptive (Nature Genetics, Feb 2008)
The Race to Read Genomes on a Shoestring, Relatively Speaking (NY Times, Andrew Pollack, Feb 2008)
Life from Scratch (Science News, Jan 2008, Patrick Barry)
Knome Commences Whole-Genome Sequencing Process for First Clients; First individuals in history to have genome sequenced by a personal genomics firm (NCN, Jan 2008)
Legendary Labs (NYAS, Winter 2008, Adrienne Burke)

MD Scientists Build Bacterial Chromosome (Washington Post, Jan 2008, Rick Weiss)
Longest Piece of Synthetic DNA Yet (Scientific American, Jan 2008, Coco Ballantyne)
Researchers Take Step Toward Synthetic Life (NY Times, Jan 2008, Andrew Pollack)
International genome project launched Three-year study will capture variation in 1,000 people. (Nature News, Jan 2008, Erika Check Hayden)
A High-Tech Family Tree -- New services use DNA to connect relatives and track down ancestors (US News & World Report, Jan 2008, Nancy Shute)
Breakthrough of the Year: Human Genetic Variation (Science, Dec 2007, Jocelyn Kaiser, Elizabeth Pennisi)
DNA Pioneer Who Bashed Blacks Has African Roots (NY Times, Dec 2007, John Schwartz)
Human Genome Pioneer and Open-Source Junkie Enters Genomic X-Prize (Wired, Dec 2007, Brandon Keim)
DNA, direct: The race for the $1,000 genome is on. (The Economist, Dec 2007)
Your Personal Genome . (Tech Review, Dec 2007, Emily Singer)
Group Led by Harvard's George Church Will Bid for Genomics X Prize (Xconomy, Dec 2007, Rebecca Zacks)
X games for scientists offers $10m top prize (Boston Globe, Dec 2007, Robert Weisman)
23AndMe Will Decode Your DNA for $1,000. Welcome to the Age of Genomics (Wired, Nov 2007, Thomas Goetz)
Best & Brightest 2007: How to Make Life (Esquire, Nov 2007, Chris Jones)
Nature vs. Nurture (Bigthink, Nov 2007)
The Ten Hottest Nerds (Newsweek International Edition, Oct 2007)
Milestones in DNA technologies: The next generation arrives (Nature News, 15-Oct-2007, Louisa Flintoft)
Futures in Biotech 25: From the Human Genome Project to Space Exploration with Dr. George Church (Part I) (TWIT.TV, Oct 2007, Marc Pelletier, audio 57 min)
Genome Guru Wants to Map 10,000 Human Genomes in 10 Years (Wired, Oct 2007, Randy Dotinga)
Cheap, Detailed Genetic Testing Soon May Be Ready for Market (Bloomberg, Oct 2007, John Lauerman)
The personal side of genomics (Nature News, Oct 2007, Nathan Blow)
Gene information opens new frontier in privacy debate (Boston Globe, Sep 2007, Peter Dizikes)
Genetics and Consumer Health (The Aaron Harber Show, Sep 2007, 27 min video)
Google's Genetic Start-Up (Forbes, Sep 2007, Matthew Herper)
Mom's Genes or Dad's? Map Can Tell. (Washington Post, Sep 2007, Rick Weiss)
Enzymatics tackles the high cost of DNA sequencing (Mass High Tech Journal, Sep 2007, Ryan McBride)
Low-cost personal DNA readings are on the way (New Scientist, Sep 2007, Peter Aldhous)
Mapping own DNA changes scientist's life (CNN, Sep 2007, Sanjay Gupta)
All mapped out (Forbes, Sep 2007, Matt Herper)

Genetics, medicine and insurance. Do Not Ask or Do Not Answer? (Economist, Aug 2007)
Das öffentliche Genom (Süddeutsche Zeitung, Aug 2007, Julia Karow) ('translation')
Making Gasoline from Bacteria (Tech Rev, Aug 2007, Neil Savage)
Full Disclosure (Wall St. Journal, July 2007, Esther Dyson) (see also Dignan blog)
Learning from Esther Dyson's Genome (Xconomy, July 2007, Erika Jonietz)
Countdown to a synthetic lifeform (NewScientist, July 2007, Peter Aldhous)
Synbiosafe Interviews(SynBio 3.0 in Zurich, Jun 2007, Markus Schmidt)
Scientists Transplant Genome of Bacteria (NY Times, June 2007, Nicholas Wade)
Building better biofuels (Tech Review, June 2007, Neil Savage)
Who's Your Daddy? (The Atlantic, July 2007, Steve Olson)
6 Billion Bits of Data About Me, Me, Me! (New York Times Week in Review, June 2007, Amy Harmon)
Will you get cancer? (Forbes, June 2007, Matthew Herper and Robert Langreth )
Genes Of The Rich And Famous (Forbes, May 2007, Matthew Herper)
In defense of the celebrity genome (Gene Expression Blog, May 2007) Celebrity genomes alarm researchers (Nature News, May 2007, Erika Check) Comments.
Life 2.0 (Newsweek Internatonal Cover, June 2007, Lee Silver)
Reading the Book of Jim. .. pioneering the 'personal genome.' (Newsweek, June 2007, Sharon Begley) Comments.
Sequencing in a Flash (Tech Review, June 2007, Jon Cohen)
Quest to create synthetic cell brings many parts together (The Vanderbilt Reporter, May 2007, Nicole Majoras)
The Public Genome (Crimson, Apr 2007, Matthew Meisel)
Link to News about James Sherley (Update May 2007)
State, universities in running to land biofuel centers (Mass High Tech, Jan 2007, Catherine Williams)

Hunting the Neanderthal (PBS Science Investigators (Video), Jan 2007)
Is that a Genome in your Pocket? (Popular Science, Dec 2006)
Creation, eighth day. Scientists create artificial life (Dradio, Dec 2006, Michael Lange and Martin Winkelheide, translation)
TR35 2006 Young Innovator Jay Shendure (Tech Review, Dec 2006, Emily Singer)
The Scientific American 50: Sequencing on the Cheap (Scientific American, Nov 2006)
hree faculty make list of Scientific American 50 (Gazette, 9-Nov-2006)
Stable Across Time and Species, Primeval DNA May Be Chromosome Counter (Focus, Nov 2006, Misia Landau)
Who wants the X Prize? (The Scientist, Nov 2006, Jeffrey M. Perkel)
Architect of Life (Forbes, Oct 2006, Matthew Herper)
The gene screen (CNN-Money, Oct 2006, Jennifer Alsever)
Six Indo-Americans among 35 Top Innovators of 2006 (Indolink, Sep 2006, Francis Assisi)
Church Hopes to Make DNA Decoding Accessible (Crimson, Aug 2006, Katherine Gray) Comments.
Life 2.0 (The Economist, Aug 2006)
Scan Artist (Boston Globe, Jul 2006, Michael Fitzgerald) Comments.
The Quest for the $1,000 Human Genome (New York Times, Jul 2006, Nicholas Wade)
For ABI, Developing Agencourt's Sequencing Technology Is a High Priority (GenomeWeb News, Jun 2006, Julia Karow)
Rewriting the genome. (Tech Review, May 2006, David Rotman)
The Knowledge. Biotechnology's advance could give malefactors the ability to manipulate life processes -- and even affect human behavior. (Tech Review, Mar 2006, Mark Williams)
Church Inquiry Gets Personal (BioIT World, Mar 2006, Kevin Davies)

Coming Soon: Your Personal DNA Map? (National Geographic News, Mar 2006, Yancey Hall)
The 5th Annual Fast 50 : 31. Open-Source DNA (Fast Company, Mar 2006, Lucas Conley).
My Own Private Genome (The Scientist, Feb 2006, Jeffrey M. Perkel)
Imaging Solutions of the Year: Visible DNA Sequencing (Advanced Imaging Magazine, Jan 2006)
Get Ready for Synthetic Biology (Genome Technology, Jan 2006, Meredith Salisbury)
Prize for DNA Decoding Aims to Fuel Innovation (Wall St. Journal, Jan 2006, Antonio Regalado)
Custom-Made Microbes, at Your Service (NY Times, Jan 2006, Andrew Pollack)
The Personal Genome Project (Tech Review, Jan 2006, Emily Singer)
Prof. Works for Your Cheap DNA (Harvard Crimson, Jan 2006, Alexandra Bell)
In a few years, knowing your own personal genome may improve your health (Knight Ridder, Jan 2006, Robert Boyd)
$1,000 for Your Genome? (Boston Globe, 8-Jan-2006, Douglas Starr, photo: Dina Rudick)
Genomes for All (George Church, Jan 2006, Scientific American)
The Scientific American 50: Designing Artificial Life (Scientific American, Nov 2005, Michael Szpir) see also Gazette.
Harvard's Church Calls for 'Open Source', Non-Anonymous Personal Genome Project (GenomeWeb, Nov 2005, Bernadette Toner)
DNA: The Machinery Behind Human Beings (NPR, Oct 2005, Robert Siegel & Joe Palca).
A New Threat in the Lab (Newsweek, Aug 2005, Claudia Kalb)
Startup: Designer Life (Tech Review, Aug 2005, Corie Lok)
Competition in gene analysis heats up (Boston Globe, Aug 2005, Ross Kerber)
2 New Methods to Sequence DNA Promise Vastly Lower Costs (NY Times, Aug 2005, Nicholas Wade)
Superfast DNA sequencing (US News, Aug 2005, Helen Fields)
'Cheap' genome sequencing now possible- scientists (Reuters, Aug 2005, Maggie Fox)
A Step Toward the $1,000 Personal Genome Using Lab Equipment. (Newswise, Aug 2005)
Synthetic Biologists Assemble Codon Devices Company (BioITWorld, July 2005, Kevin Davies)
Photoshop For DNA. (Forbes, June 2005, Matthew Herper)
Deciphering DNA, Top Speed (Tech Review, May 2005, Corie Lok)
Researchers devise cheaper way to make genes (Gazette, Mar 2005, Alvin Powell)
DNA technique for search tools. Harvard researchers working on a 'meaningful' approach to Chinese characters (South China Morning News, Feb 2005, Julia Zhu)
Biology's New Forbidden Fruit (NY Times Op-Ed, Feb 2005, Oliver Morton)
Researchers create long string of DNA. Technique seen aiding in quest for drug-making cells (NY Times, Jan 2005, Nicholas Wade)
Personalized medicine (Etopia Medical News, Oct 2004, Marc Strassman).
Gene sequencing coming to the masses (Boston Globe, July 2004, Jessica Lee)
Experts worry that synthetic biology may spawn biohackers (EE Times, Jun 2004, Chappell Brown)
Helping SNPs to Speak Up Louder Than Before (Genomics & Proteomics, 1-Mar-2004, Vivien Marx).
DNA as Data (Harvard Magazine, Jan-Feb 2004, Patricia Thomas).
Tiny steps toward the $1,000 genome (CNN, AP, 8-Sep-2003)
The Quest for the $1,000 Genome (MSNBC, 8-Sep-2003, Justin Pope)
14 Sequencing Innovations that could change the way you work. (Genome Technology, Jul 2003, Meredith W. Salisbury).
Beyond Sanger: Toward the $1,000 Genome (The Scientist, June 2003, Aileen Constans)
The Facts of Life (NewScientist, 31-May-2003, Claire Ainsworth)
Special Report: Moving Beyond Rediscovery to Novel Predictions. (Bio-IT World, 4-Apr-2003, Malorye Branca & Andrea Califano)
Wild Type: Genomics Giant (Genome Technology, Apr 2003, Meredith W. Salisbury)
The Quest for Quality Bioengineering (Biosilico, Mar 2003, J.C. Louis)
Race for the $1000 genome is on (New Scientist, 12-Oct-2002, Sylvia Pagan Westphal)
Gene Researchers Hunt Bargains, Fixer-Uppers (Science, Oct 2002, Elizabeth Pennisi)
$15 million grant will study bacteria at work (Gazette, Oct 2002, William J. Cromie)
To Fund Gene Quest, Venter Searches for Paying Subjects (Wall St. Journal, Oct 2002, Antonio Regalado)
E. coli Gets Wired (Science, 26-Aug-2002, Constance Holden)
Researchers Get Grants To Apply Gene Technolog (Wall St. Journal, 23-Jul-2002, Antonio Regalado)
DOE funds microbe studies (Boston Herald, 24-Jul-2002, Jennifer Powell)
New funding bolsters Genomes to Life (GNN, 16-Aug-2002, Kate Dalke)
$15 Million Grant Aims to Harness Bugs of Burden (Focus, 30-Aug-2002, John Lacey)
Computer, Heal Thyself (Wired News, 11-Jul-2002, Dermot McGrath)
Know your genes, know yourself (US News & World Report, 27-May-2002, Janet Rae-Dupree)
Challenging the limits of computation (Incyte Featured Scientist, Jan 2002, Christopher Vaughan)
Computer search for microbes (NPR All things considered, 15-Jan-2002, David Kestenbaum, 4 min audio)
Bolstering Functional Genomics. (The Scientist, Jan 2002, Jeffrey M. Perkel).

As the Future Catches You: How Genomics and Other Forces Are Changing Your Life, Your Work, Your Investments, Your World. (Juan Enriquez, Oct-2001)
Technique Enables Quick Accounting of Gene Function (Focus, Dec 2001, Anne Mahon)
Watching Genomes Work: A technology called TraSH asks, What do all these genes do? (GNN, Nov 2001, Edward R. Winstead)
Biologically Inspired Computing. (Computing in Science and Engineering, 2001, Nancy Forbes).
Personal Genomes. (Tech Review, Oct 2001, Erika Jonietz)
Armenise Speakers Advance Understanding Of Cancer Biology, Genomics (Focus, Sep 2001, Patricia Thomas)
Public, Private Drafts of Genome Found Comparable. (Focus, Feb 2001, Courtney Humphries)
Davos 2001 (Financial Times, Jan 2001, Clive Cookson)
Human genome drafts. (Genome Biology, Apr 2001, Jonathan B Weitzman)
Engineering Metabolism for Commercial Gains (Science, Mar 1999, Joseph Alper)
Advanced Technologies Drive Genomics, Proteomics (Focus, Oct 1998, Gabrielle Strobel)
Diverse Bioinformatics-Education Offerings Develop (the Scientist, Dec 1998, Paul Smaglik)
Capitalizing on the genome (Nature Genetics, May 1996) "In 1994, Genome Therapeutics announced the sequencing of the genome for Helicobacter pylori"

---
Human Genome Project History
Back to Center for Computational Genetics home page